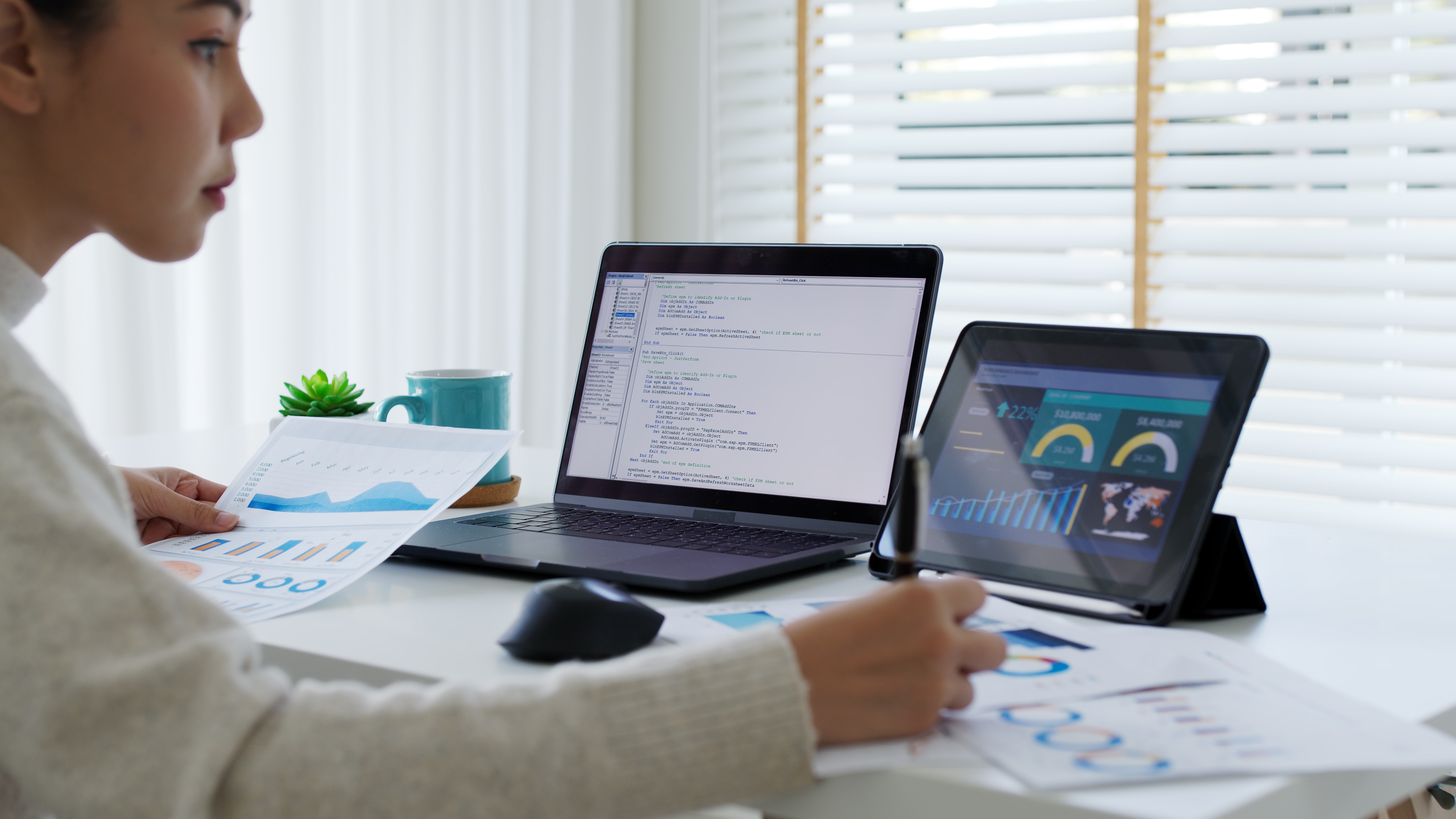 With the Architecture of Information Systems Master from Ecole Hexagone, become an actor in the digital transformation of companies and industries!
Digital technology is one of the relevant responses to the challenges of the 21st century. The 4th industrial revolution revealed new professions in tension, including that of IS Architect in industrial processes. Indeed, new technologies are transforming habits: IoT sensors, additive printing, Big Data, Cloud, 5G networks, etc.
Go to detailed programme
Springboard to emerging and innovative professions, particularly in demand by companies, this curriculum will take you to the heart of the digital transformation of companies and industries.
A true builder, the Architect of Information Systems in industrial processes supervises the deployment of the infrastructure, coordinates the work between the different teams and promotes the technical architecture to internal and external users. He thus coordinates the IT and OT teams around a common base : digital continuity.
تنطبق على البرنامج
Computer engineering challenges of the 21st century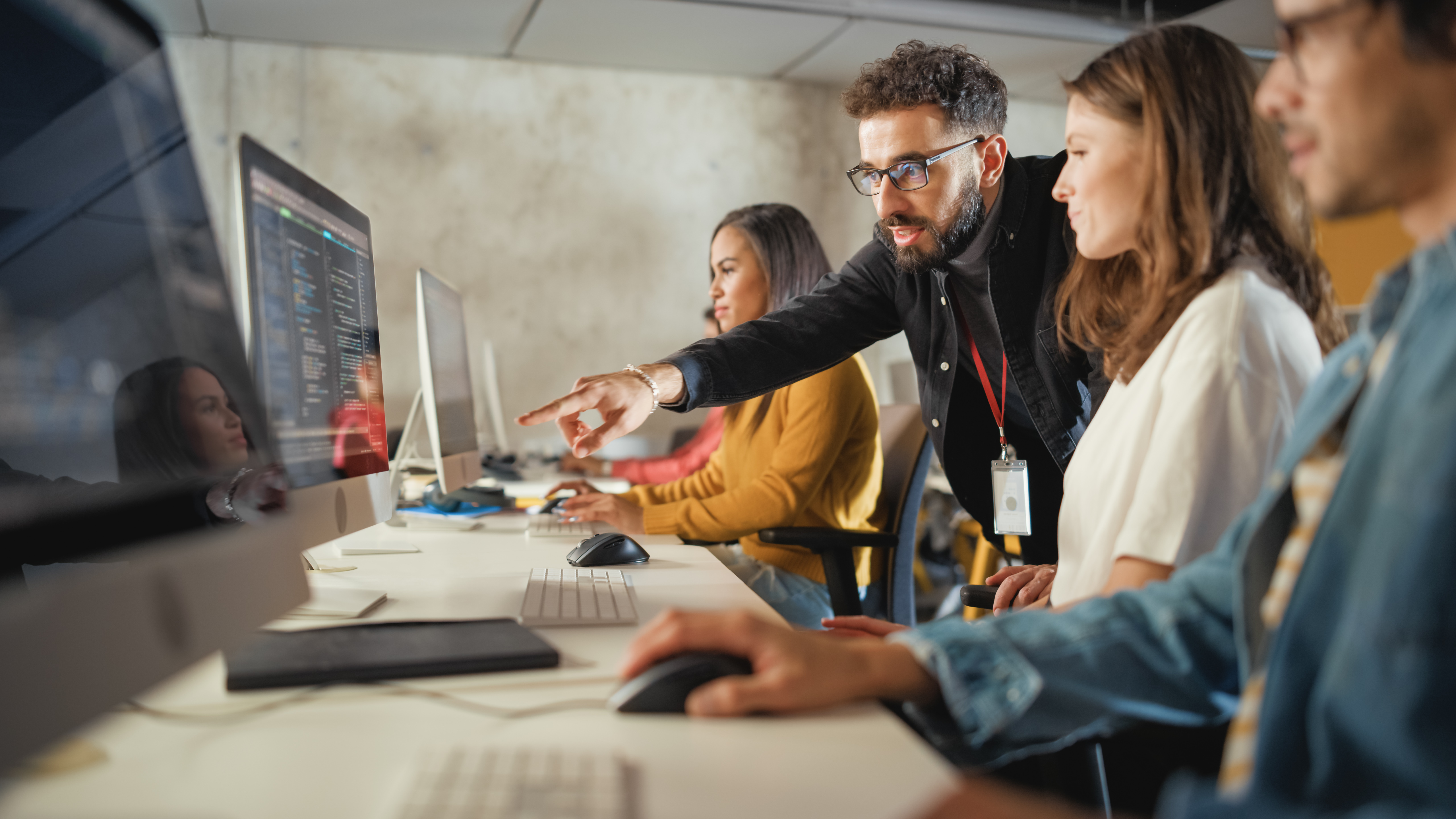 The Architect of information systems in industrial processes program is the course set up when the École Hexagone was created. Indeed, École Hexagone originally deployed a course in computer engineering oriented towards "Industry 4.0", a real 4th industrial revolution in progress, in connection with French industrialists: Airbus, Thales, Safran, Dassault Systemes, Michelin and Schneider.

There is a double interest in this approach: working with French leaders to train trainees in sovereign skills and technologies, moreover it should be noted that a senatorial report validated our entire strategy on the one hand, and to offer future graduates very strong job prospects for the next generation 2020-2045.
This course provides access to various professions such as OT Information Systems Security Manager, Industrial IT Engineer, IS Architect in on-board IT, etc. It is therefore necessary to have a range of skills ranging from software engineering to system and network architecture.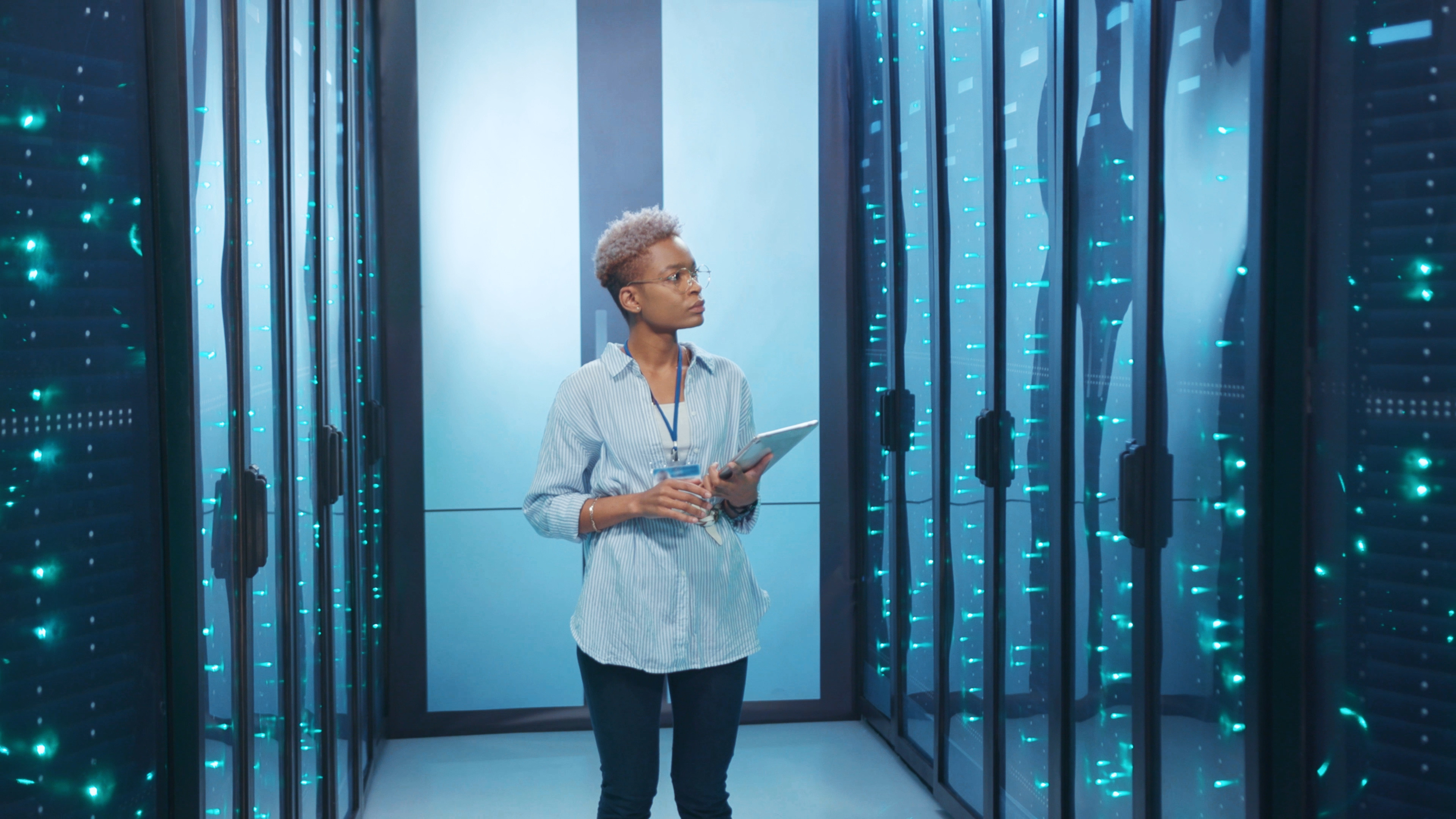 Who is this training aimed at?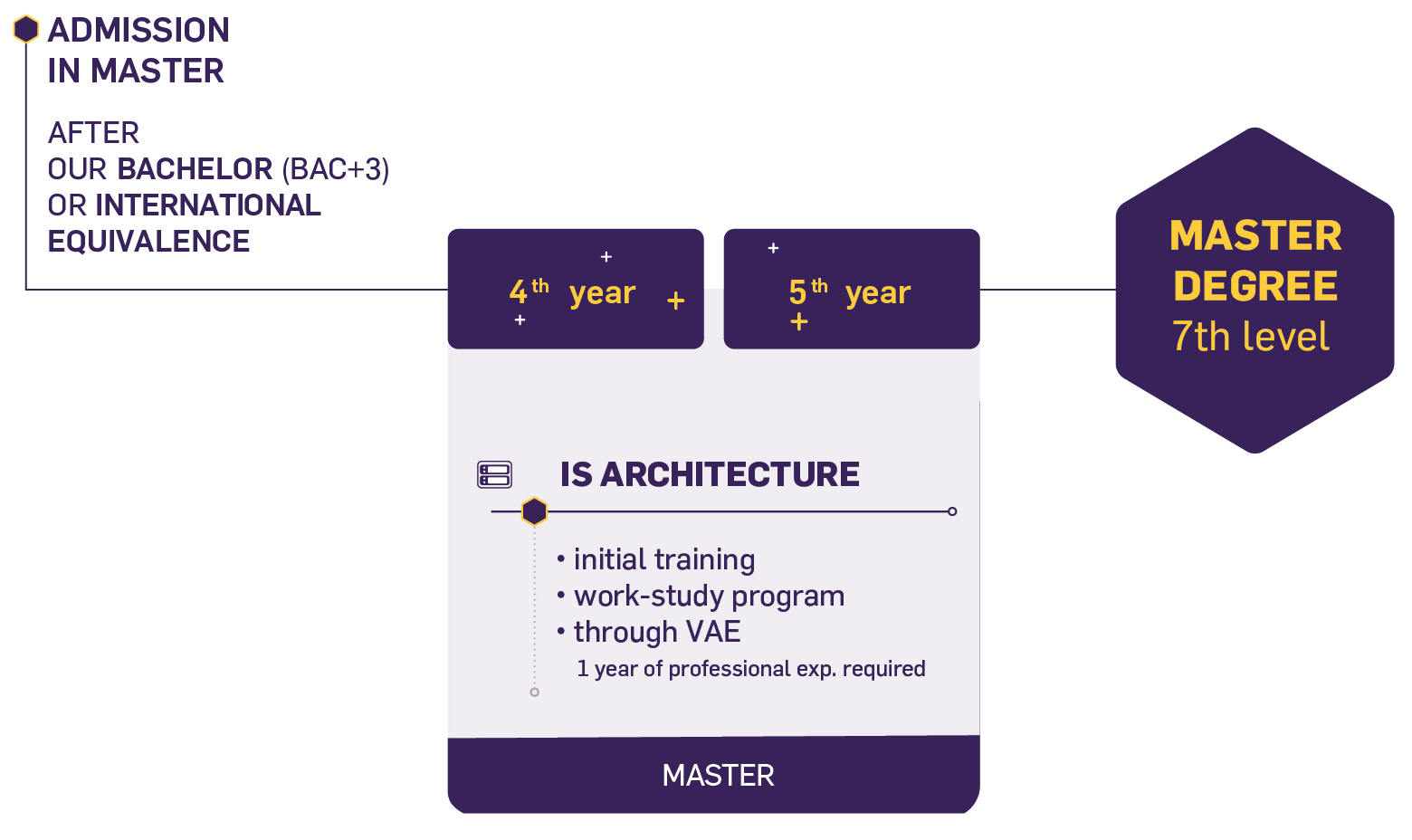 I am already a student at Ecole Hexagone in a Bachelor of Information Technology, I can continue directly on this Masters in work-study.
I have already studied computer science and reached a Bac+3 level, I can apply directly for this programme.
Apply for the programme
I already have professional experience in this sector and wish to have my achievements recognised, I am starting a procedure for Validation of Acquired Experience.
Read more about VAE

المرحلة الهندسية
السنوات الثالثة، والرابعة، والخامسة
After a Bac+3 level course or a resumption of studies, the IS Architect master's degree will allow you to acquire the technical and managerial skills necessary for the IT engineering professions.

This comprehensive program addresses Industry 4.0 and digital transformation topics: 5G and IoT networks, Artificial Intelligence, Big Data, cloud, OT protocols, digital twins and BIM.
السنة الرابعة من الدورة - ماستر 1
(649 ساعة)
Project management - Testing methodology
Management of information systems (ITIL)
API and microservices
Supervision
Networks and operators
Cybersecurity
SQL
NoSQL
Business Intelligence (Power BI)
Big Data
Machine Learning
Artificial Intelligence
Entrepreneurship
Accounting fundamentals
Marketing and business strategy
Introduction to Economic intelligence
Economic and digital literacy
Sport
السنة الرابعة من الدورة - ماستر 2
(464 ساعة)
Smart Building
Corporate strategic thinking and digital transformation
Defining and implementing a BCP/DRP
Securing WIFI access
IT security - ISO 27001
Ethics in the 21st century
Economic intelligence
Methodology and support for dissertation
Commercial contracts law
Economic and digital literacy
Sport
وسائل التقييم:
Reconstituted professional scenarios: these are fictitious or real cases where the candidate must provide written and/or oral deliverables. They are carried out individually or collectively, supervised by trainers and consultants from partner companies. The candidate will propose on the one hand a technical solution and on the other hand all types of documentation (specifications, instructions, manual, business plan, etc.);

Case studies: It allows the candidate to look into a real and past situation, where he will have to collect information to understand and analyze the situation and the context of a problem posed and to draw conclusions;

Practical work: These are exercises carried out in the center over a limited period of time, generally 2 to 4 hours, where the candidates will have to apply their technical know-how;

Certifications from manufacturers or editors;

Professional dissertation and oral defense.
At the end of this training and subject to validating all of the prerequisites, you will get "Information Systems Architect specialized in industrial processes" École Hexagone's professional level 7 qualification, registered with the RNCP on December 14th, 2022 (reference no. 37178).

Jobs of the future
to transform today's industry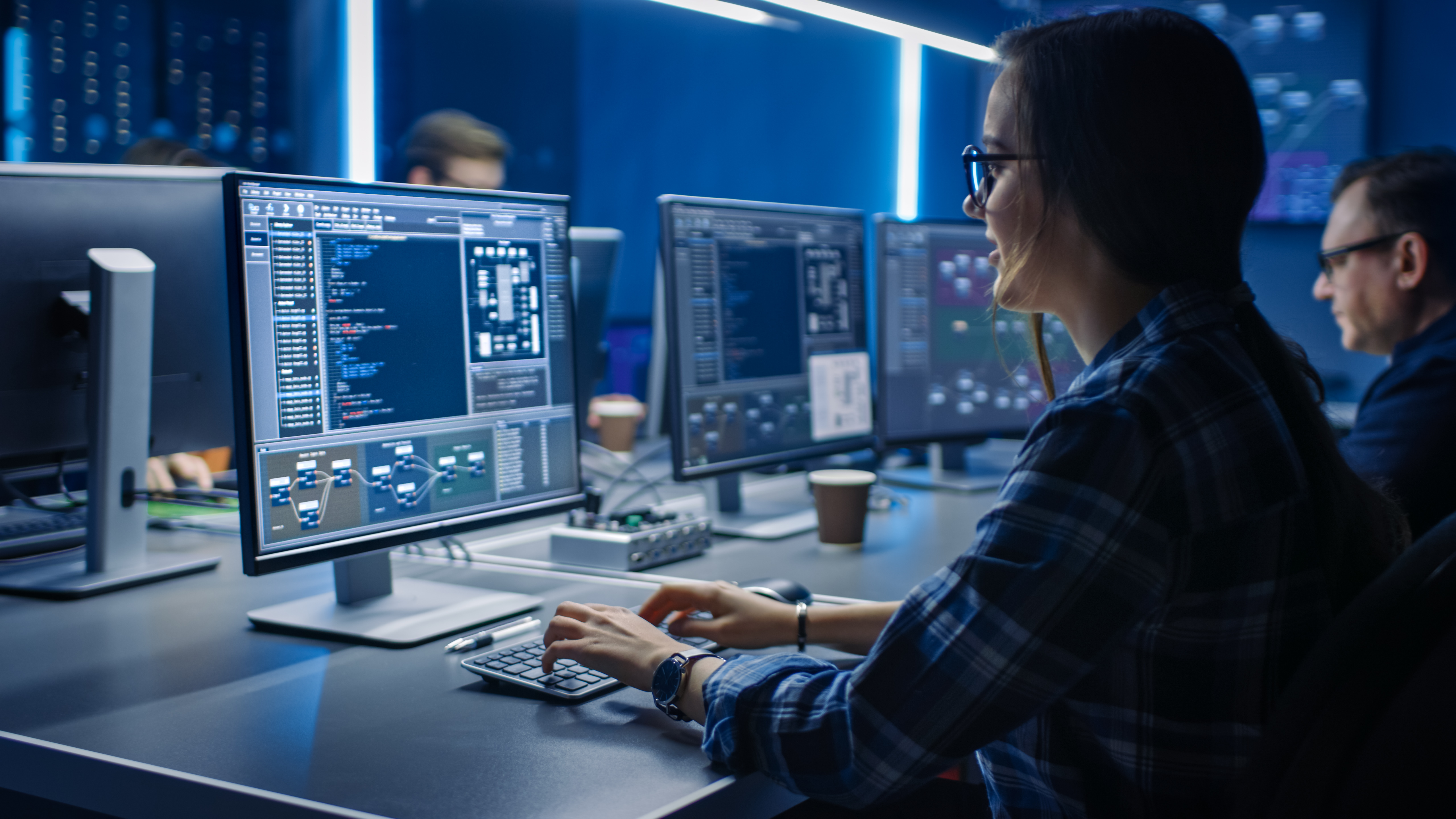 Companies are struggling to recruit the talent they need into their IT teams. Thanks to our course, you will be able to apply for these different professions:
Digital Transformation Director in industrual domain
Industrial computing engineer
Information Systems Architect
IS urbanist
IS urbanist in industrial processes
Industrial computing development manager
Infrastructure development manager between industrial and IT processes
IS architect in industrial and/or embedded computing
OT Information Systems Security Manager
By becoming an Information Systems Architect in industrial processes, be the engineers who participate in the next industrial revolution!