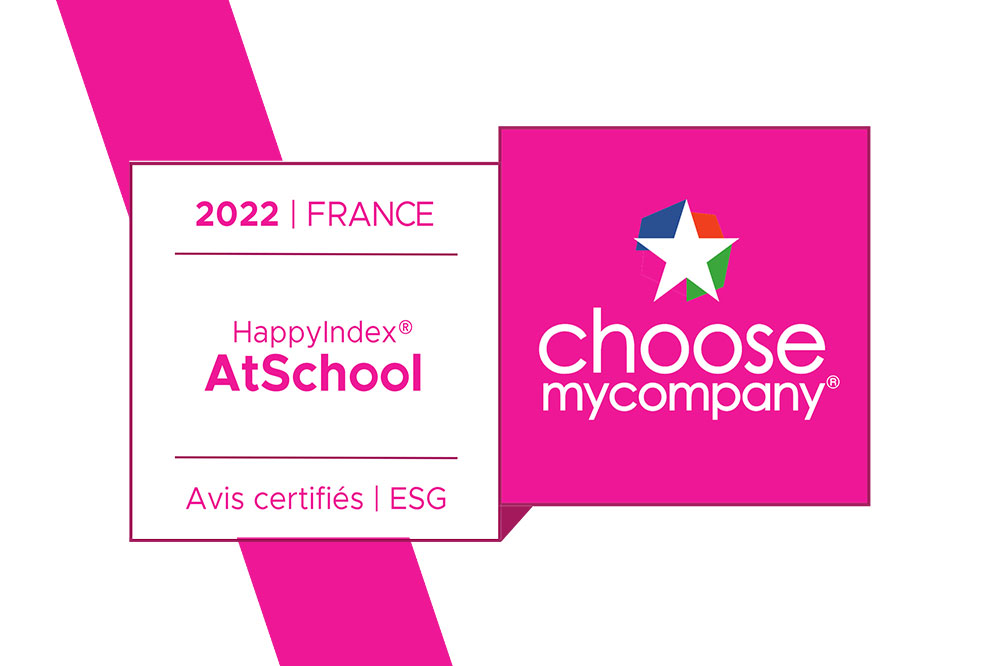 École Hexagone is now HappyIndex®AtSchool certified!
École Hexagone -
Committed to a powerful Quality approach and present at all levels, École Hexagone strives to guarantee the well-being of its students. If École Hexagone is already Qualiopi labeled, it also wanted to be evaluated directly by its students and work-study students.
The HappyIndex®AtSchool scheme ranks participating higher education institutions based on student responses. Completely anonymously, the students will thus answer about twenty questions divided into different categories: Learning environment, Teaching / Pedagogy, Student life, Relations with companies and Confidence in the future.
We share with you in complete transparency some key figures revealed by this study:
87.5% of students believe that there is a respectful dialogue with the teaching staff;
83.3% of students think that at the end of their studies they will find a job that they will like (aspiration, values, skills);
79.2% of students feel equipped to make their post-study projects a reality (work, international, further study, travel, etc.).
These results reflect and bear witness to the commitment of the entire École Hexagone team, in the service of its students and work-study students.