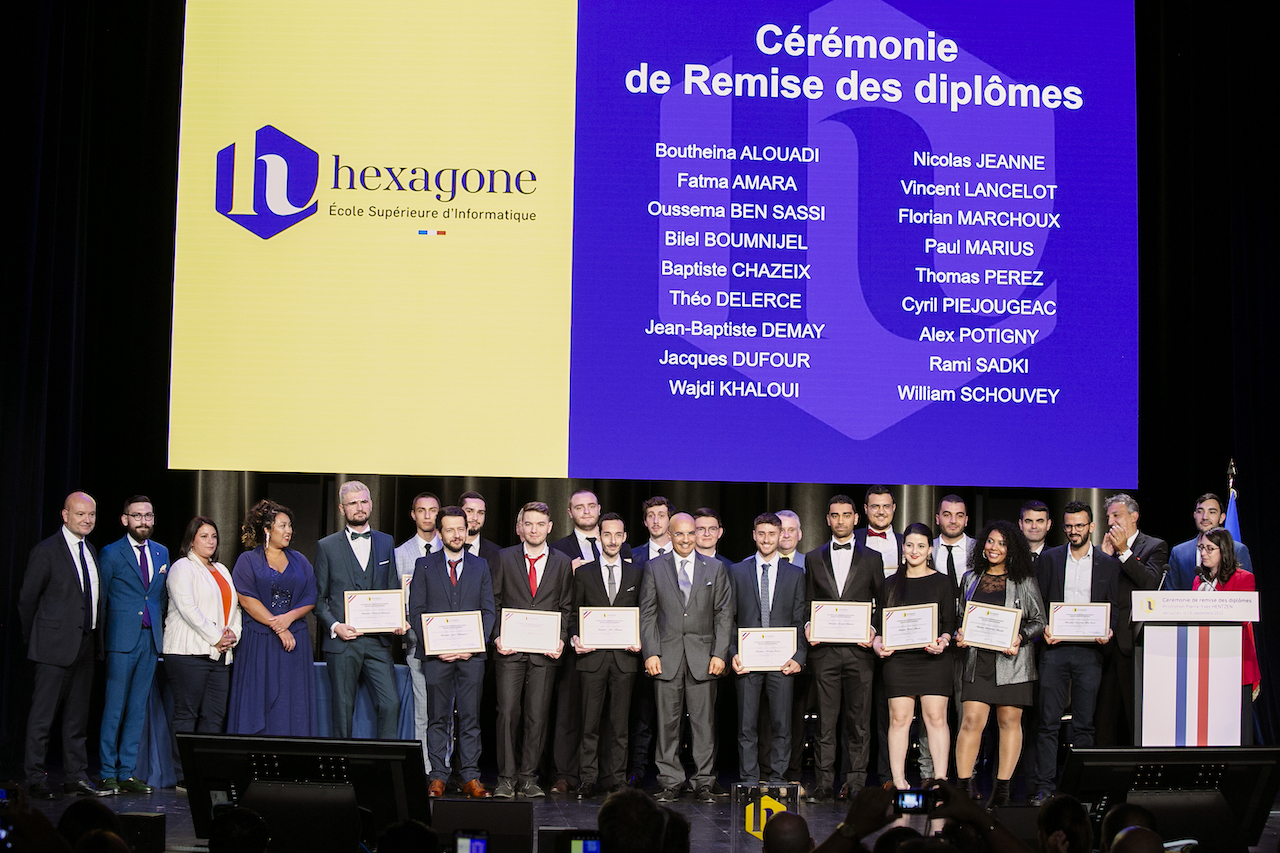 Graduation ceremony of the Pierre-Yves HENTZEN Promotion
On September 16, 2022, at the Palais des Congrès in Versailles, the very first École Hexagone Graduation Ceremony was held. The graduates and their relatives, the academic partners and the friends of the Institution, celebrated the Pierre-Yves HENTZEN Class.
Pierre-Yves HENTZEN, President of Stormshield (a subsidiary of Airbus) did us the honour of being the Sponsor of the Class of 2022 composed of 18 graduates. Pierre-Yves HENTZEN and Stormshield have been particularly involved in the life of the École Hexagone since its creation. As the first academic partner of the School, we defend together the same line on French digital sovereignty. It was therefore logical that the first class should bear his name.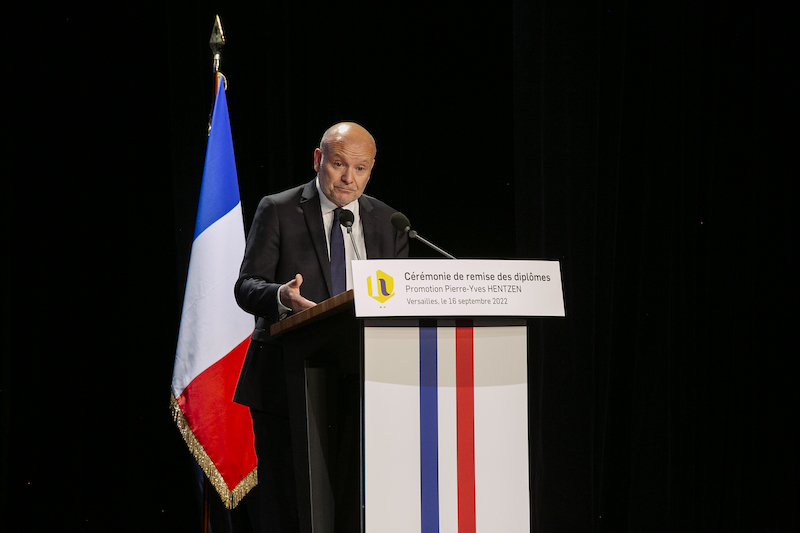 In this context, the President, Sébastien DHÉRINES, also recalled the importance of training a variety of profiles from secondary and higher education, but also profiles currently far from employment, in IT and digital skills, which are cruelly lacking in companies today. The shortage of computer engineering skills is found everywhere, in France, Saudi Arabia and also in Tunisia.
This particular event was an opportunity to present the Tunis Campus, currently under construction, which will be delivered in the second quarter of 2023. The first Tunisian students are expected to start the academic year in October 2023. This new building will be resolutely connected. It is the first Campus of the École Hexagone to be designed with a Building Information Modeling (BIM) approach. This new way of designing buildings should make it possible to optimise its energy consumption in order to make it as frugal as possible.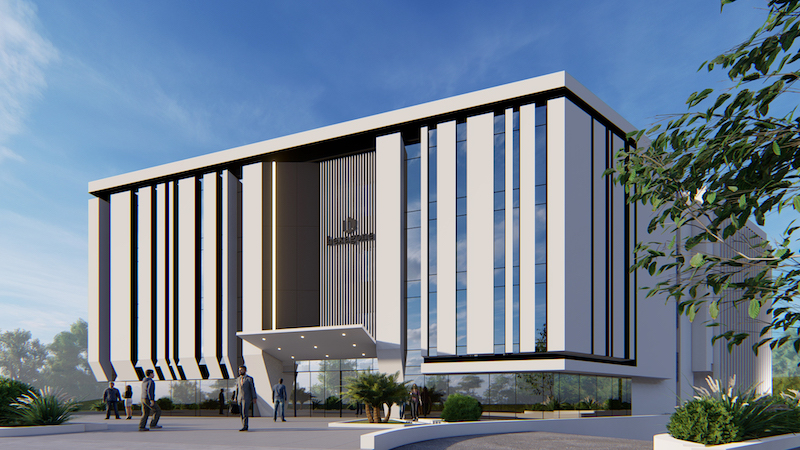 The Graduation Ceremony highlighted the academic excellence of the École Hexagone graduates. Among the 18 graduates of the [Information Systems Architect in Industrial Processes] (/en/curricula/is-architecture/) course, the three graduates with the best academic results were awarded the Academic Excellence Prize by Her Royal Highness Princess Abeer AL-SAOUD. Cyril, Alex and Vincent received a cheque for 8000, 5000 and 2000 euros respectively, in recognition of their exemplary results.
Academic excellence is also expressed through the quality of the professional and research theses written by the students in their fifth year. To honour the author of the best thesis, it is published by the École Hexagone. For this first publication, Jean-Baptiste DEMAY's essay was chosen by the Scientific Council. Technology is a fashion analyses the different factors necessary for the adoption of a technical innovation, a study based on an original Machine Learning approach.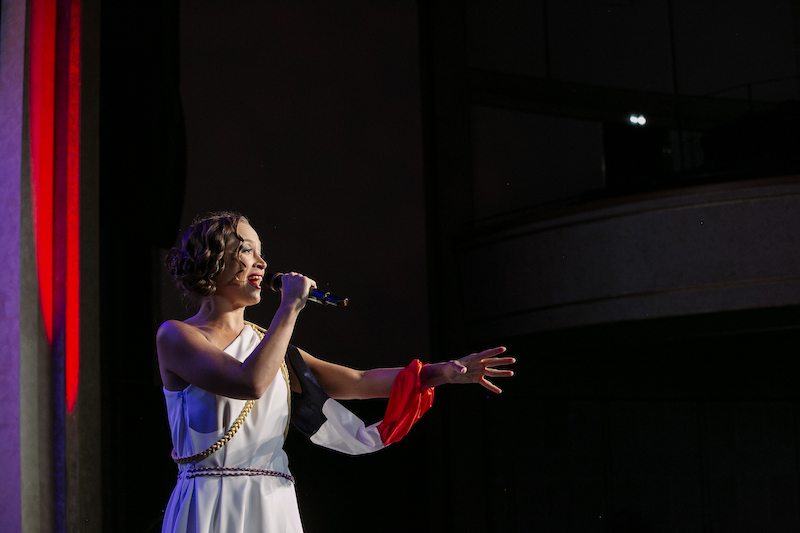 Because a Graduation Ceremony is also a party, the talented Candice PARISE came on stage to perform the song F.R.A.N.C.E, a song specially composed for the French national day of 14 July 2022, in her sublime Marianne dress.