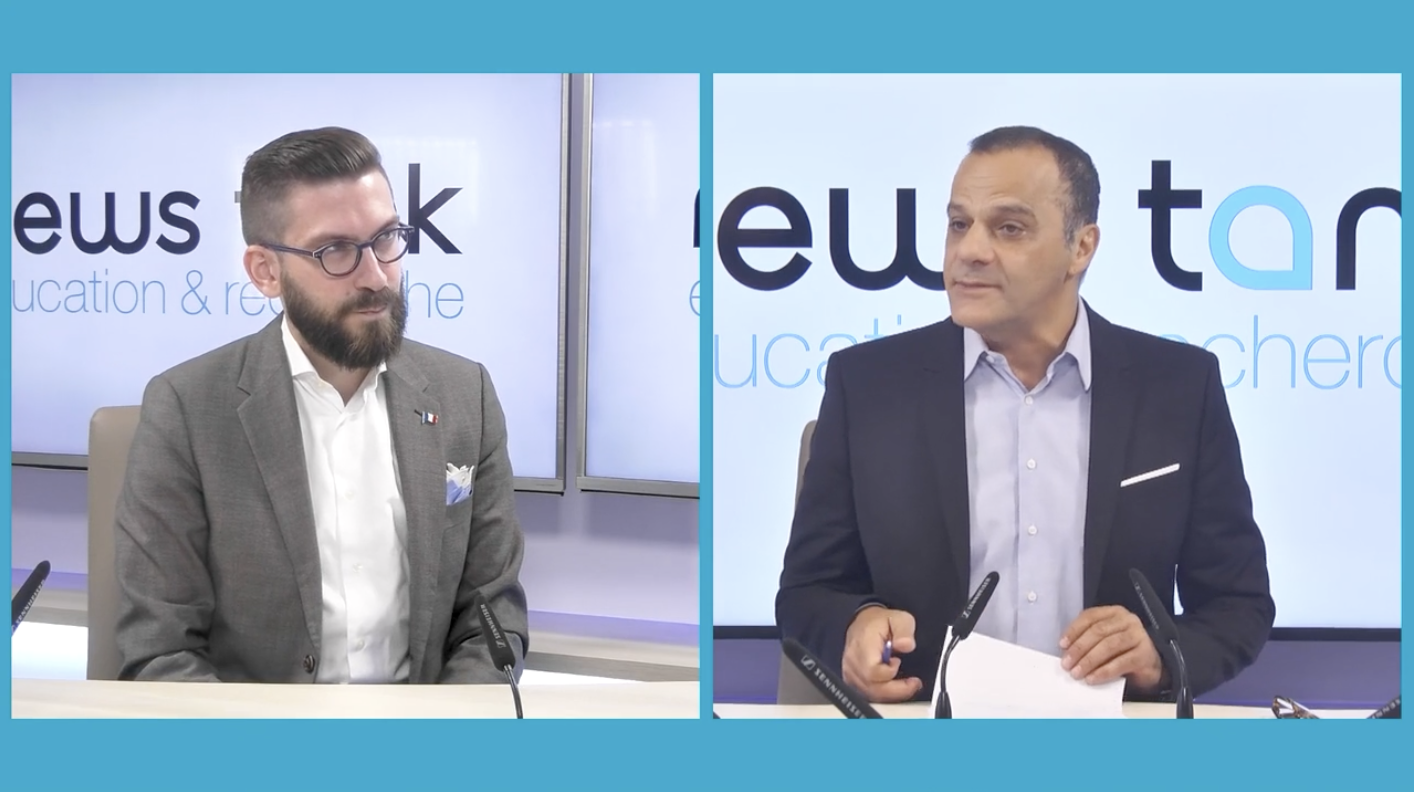 École Hexagone invited to News Tank TV
Gilbert AZOULAY, journalist specialized in Higher Education and Research, received on the set of News Tank TV, Sébastien DHÉRINES, President of École Hexagone, to answer his questions about training in digital and 'computer science.
Asked about the reductions in the costs of apprenticeship contracts announced by the Government, Sébastien DHÉRINES thinks that this is an excellent opportunity to sort out the skills players. And to put Quality back at the center of the concerns of stakeholders in the design and delivery of training.