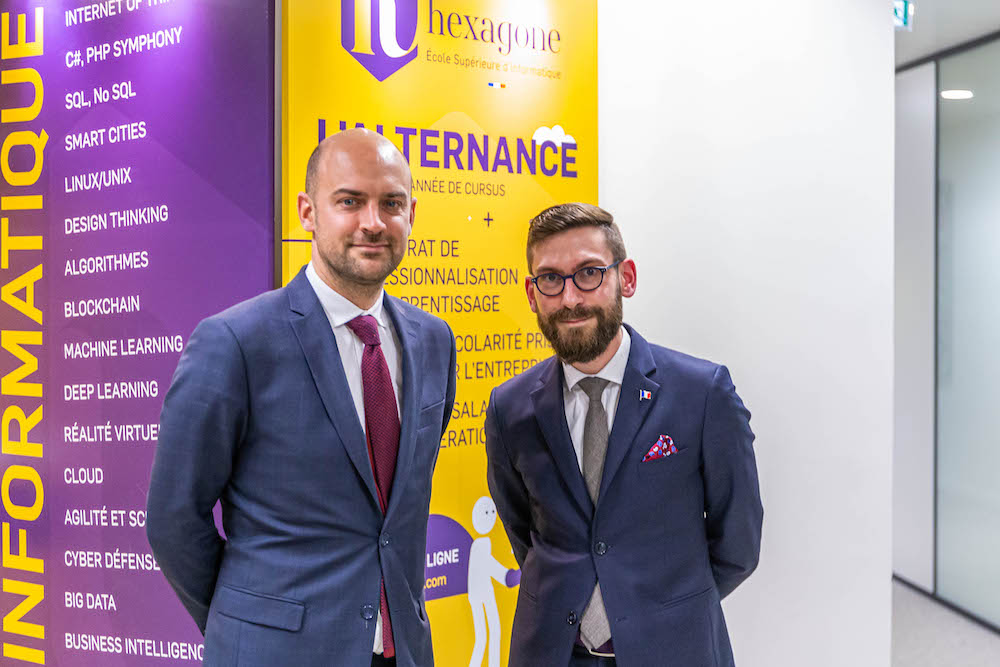 Ministerial visit by Jean‑Noël BARROT
Jean-Noël BARROT, Minister Delegate in charge of the Digital Transition and Telecommunications, came to visit the Versailles Campus of École Hexagone this Monday, January 2, 2023.
The Minister first met the management team of École Hexagone. The discussions focused in particular on the challenges and prospects of digital sovereignty through higher education and training1.
As such, École Hexagone recalled that it is the only French higher education establishment to be fully committed to skills training for Franco-European technologies and solutions. During these exchanges, the international development of the college was also recalled, thus underlining the close collaboration with the academic partners of the Institutions, manufacturers and publishers.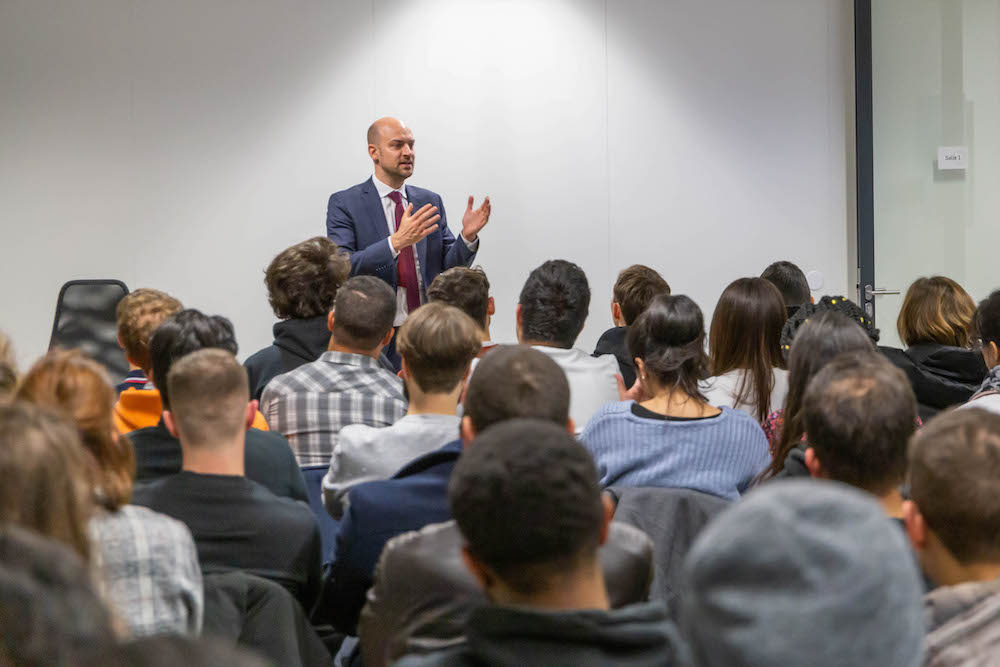 The Minister then discussed with students from Clermont and Versailles on the challenges of the next laws related to digital technology and European transpositions, on the financing of innovative companies, on the challenges of Cyberdefense for French companies, etc.
The visit of Minister Jean‑Noël BARROT ended with a meeting and lively exchanges with partners of École Hexagone; Mr. Pierre‑Yves HENTZEN (CEO of Stormshield), Mr. Quentin ADAM (CEO of Clever Cloud, President of Open Internet Project, M. Yann CODDACIONI ( Orange Business Services, GINUM), Mr. Guillaume BRÉJEAUD (CEO of oppScience) and Mr. Antoine DUBOSCQ (CEO of Wimi).
---
1 Where the Senate validated the strategy of the college in an information report on behalf of the Economic Affairs Committee on the economic sovereignty of France. Find out more.