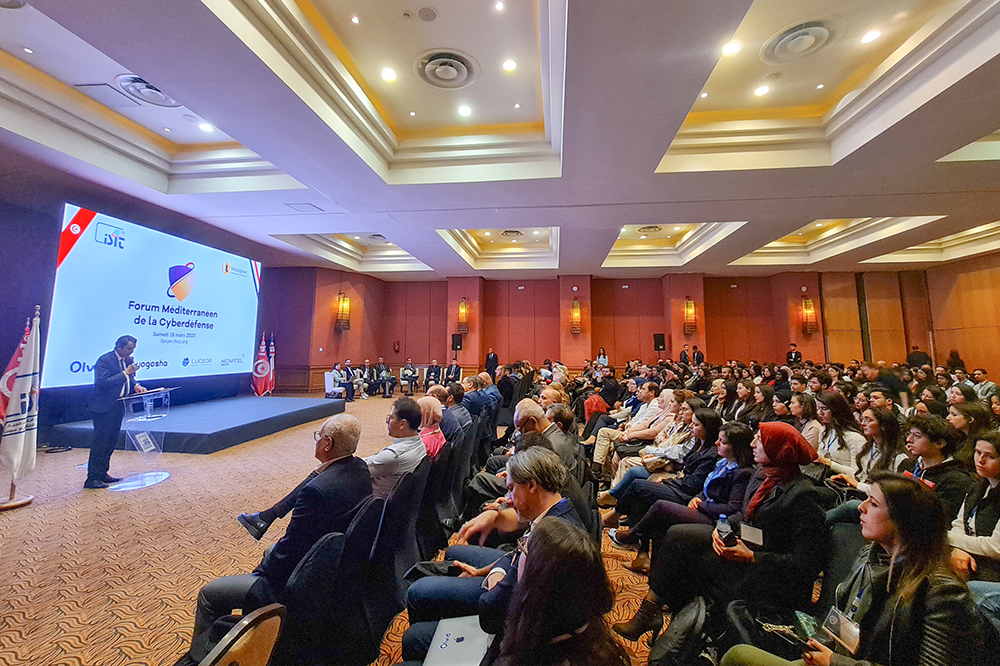 Mediterranean Cyberdefense Forum 2023
ISITCOM, faculty of computer science of the University of Sousse (Tunisia) and École Hexagone (France), jointly organized the first edition of the Mediterranean Cyberdefense Forum, in Sousse on March 18 and 19, 2023. The event brought together more than 300 participants, Tunisians, Moroccans, Lebanese and French.
This event is an opportunity for French companies, specialized in the theme of cybersecurity, to present their products and services to Mediterranean and more particularly Tunisian companies and institutions. Olvid, encrypted instant messaging service (alternative to WhatsApp), and Yogosha, which offers a Vulnerability Operations Center (VOC), were sponsors of the Forum.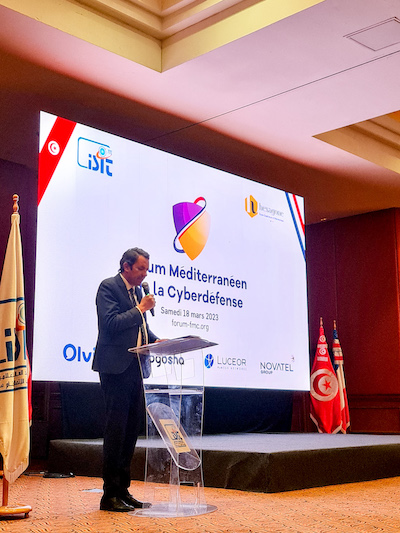 The opening of the plenary, by the Governor of Sousse, Doctor Nabil FERJANI, and Mrs. Wala TURKI, Advisor to the Minister of Technologies and Communication, illustrates the interest and importance of this first edition.
Cybersecurity is an issue of national and economic sovereignty for Tunisia
Nabil FERJANI, Governor of Sousse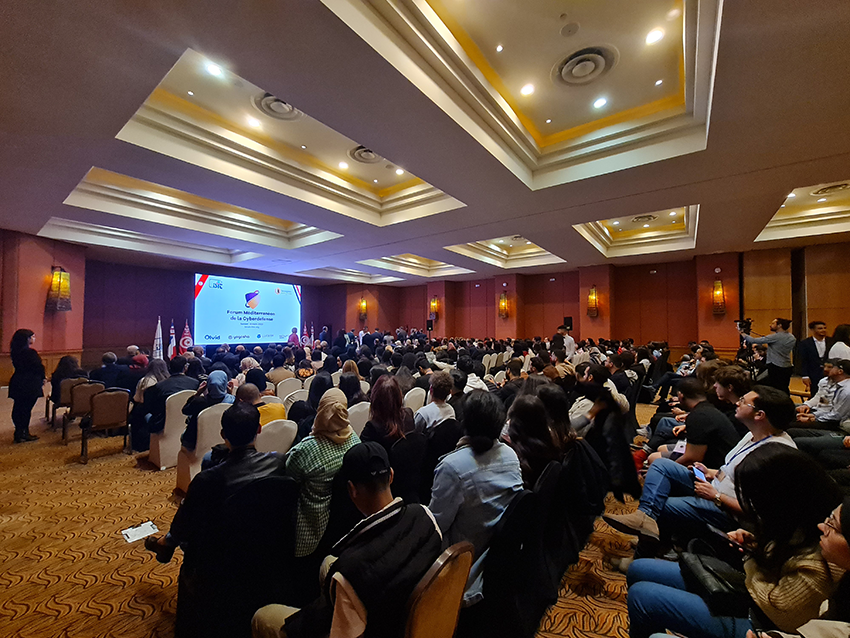 Professor Nabil SAHLI, from the Tunisian Naval Academy, and Commander Nicolas MALBEC, Director of the Cyberdefense Curriculum at École Hexagone, then spoke on the challenges of Cyberdefense in the Mediterranean basin.
After a series of conferences and technical workshops during the afternoon, 10 teams of 7 students, representing Tunisian and French IT universities, competed all night long in a Capture The Flag type competition. The École Hexagone team, for its second participation in such an event, finally ranked 4th.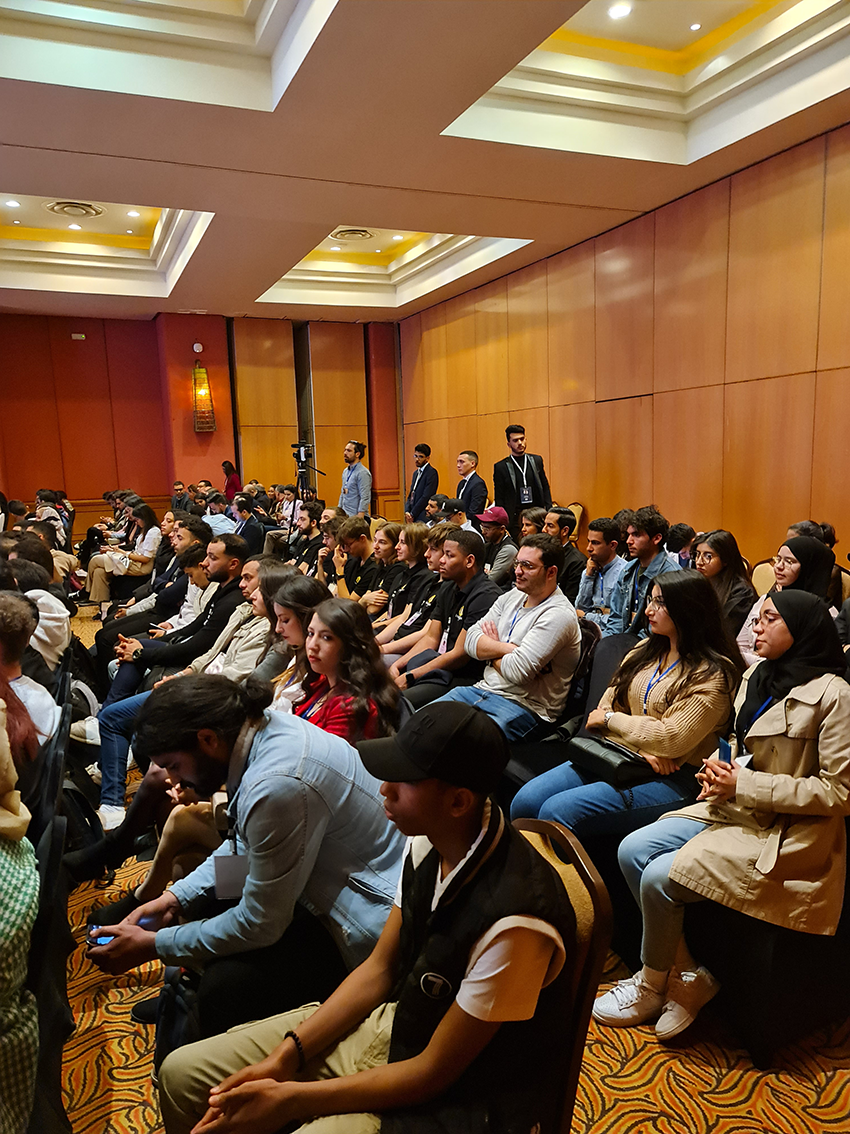 The Mediterranean Cyberdefense Forum is an influence tool designed by École Hexagone to serve our academic partners and our students. With this event, our partners can present their technical solutions in the countries of the Mediterranean basin with which we work. For a weekend, Sousse was the crossroads of cybersecurity issues.
Sébastien DHÉRINES, President of École Hexagone