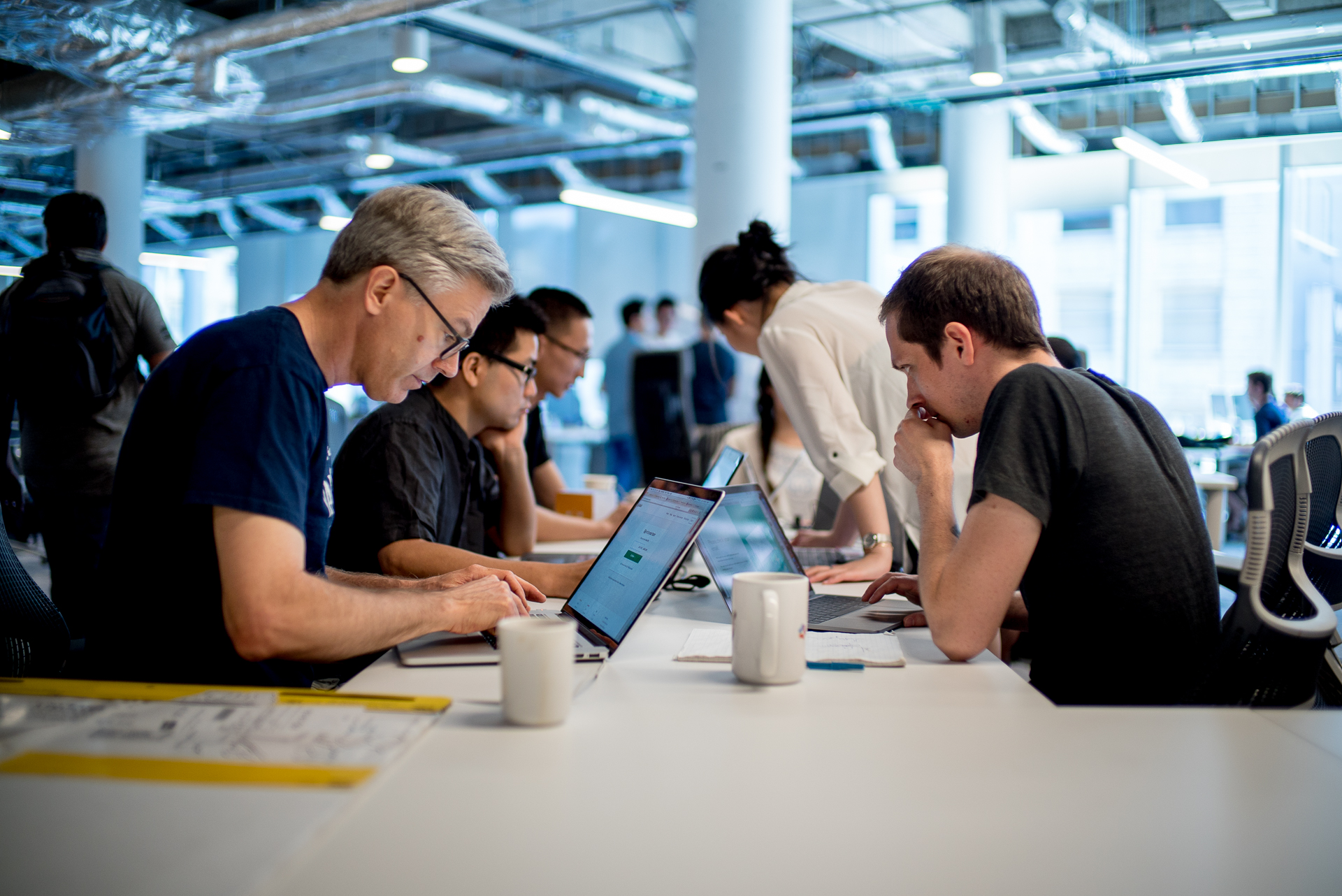 Hackathon in favor of a digital accessible to people with disabilities
Théa Laboratories, Couffignal company and École Hexagone have come together to offer a hackathon in Clermont-Ferrand and Versailles to promote digital access for people with disabilities.
People with disabilities may have difficulty accessing digital content due to vision, hearing, mobility, comprehension or communication problems. For example, a poorly designed website may be difficult to navigate for a blind or partially sighted person, uncaptioned or poorly captioned videos may make it difficult for a deaf or hard of hearing person to access information, and complex or overly technical texts may be incomprehensible to a person with cognitive impairment.
This is why digital accessibility is a major issue for companies, administrations and organizations, which must take into account the needs of people with disabilities in their digital strategy and in the design of their products and services. This is also particularly true for higher education institutions such as École Hexagone.
In this sense, Théa Laboratories and Couffignal company, asked École Hexagone to organize a hackathon aiming to answer the following problem: How to make the digital space accessible to people with disabilities?


Students from Ecole Hexagone, but also teams from outside the School, proposed different projects per team. Each team had 6 hours to present a working proof of concept.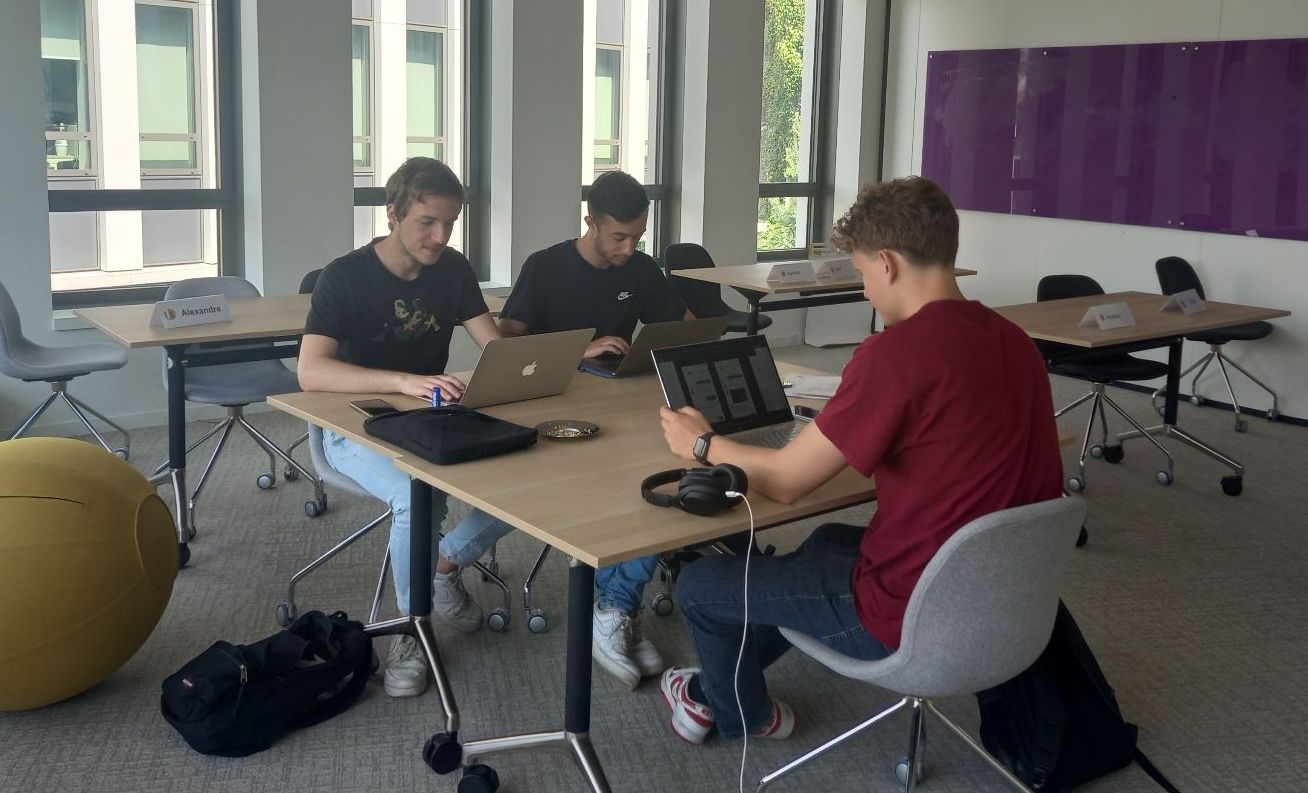 1st prize :
Adam RAFIK (LinkedIn), Jean MARIUS (LinkedIn) and Zakkaria ERROUHAM
The concept proposed by Adam, Jean and Zakkaria, is to facilitate Internet browsing by replacing traditional pointers: mouse and keyboard, by using voice recognition, facial and eye tracking. The proof of concept developed by the group in a few hours demonstrated the ability to track the gaze and use the voice as a trigger for left-click.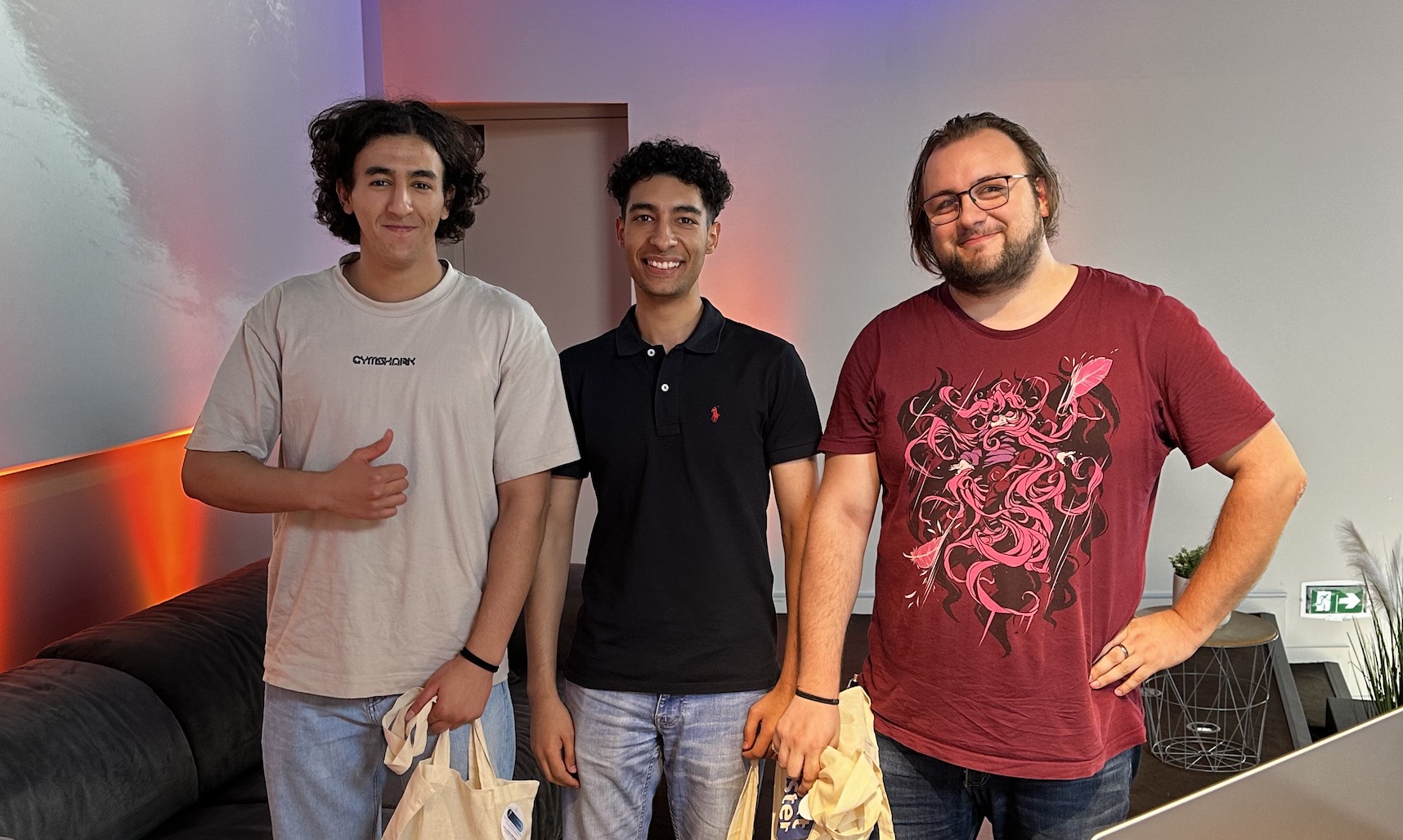 2nd prize :
Aurélien LELEU (LinkedIn), Benjamin GODIN (LinkedIn) and Kilian CHAPELLE (LinkedIn)
Aurélien, Benjamin and Kilian proposed to the Jury a computer hardware solution by proposing an alternative to the mouse and the keyboard as well but with a joystick which would make it possible to respond to certain motor disabilities.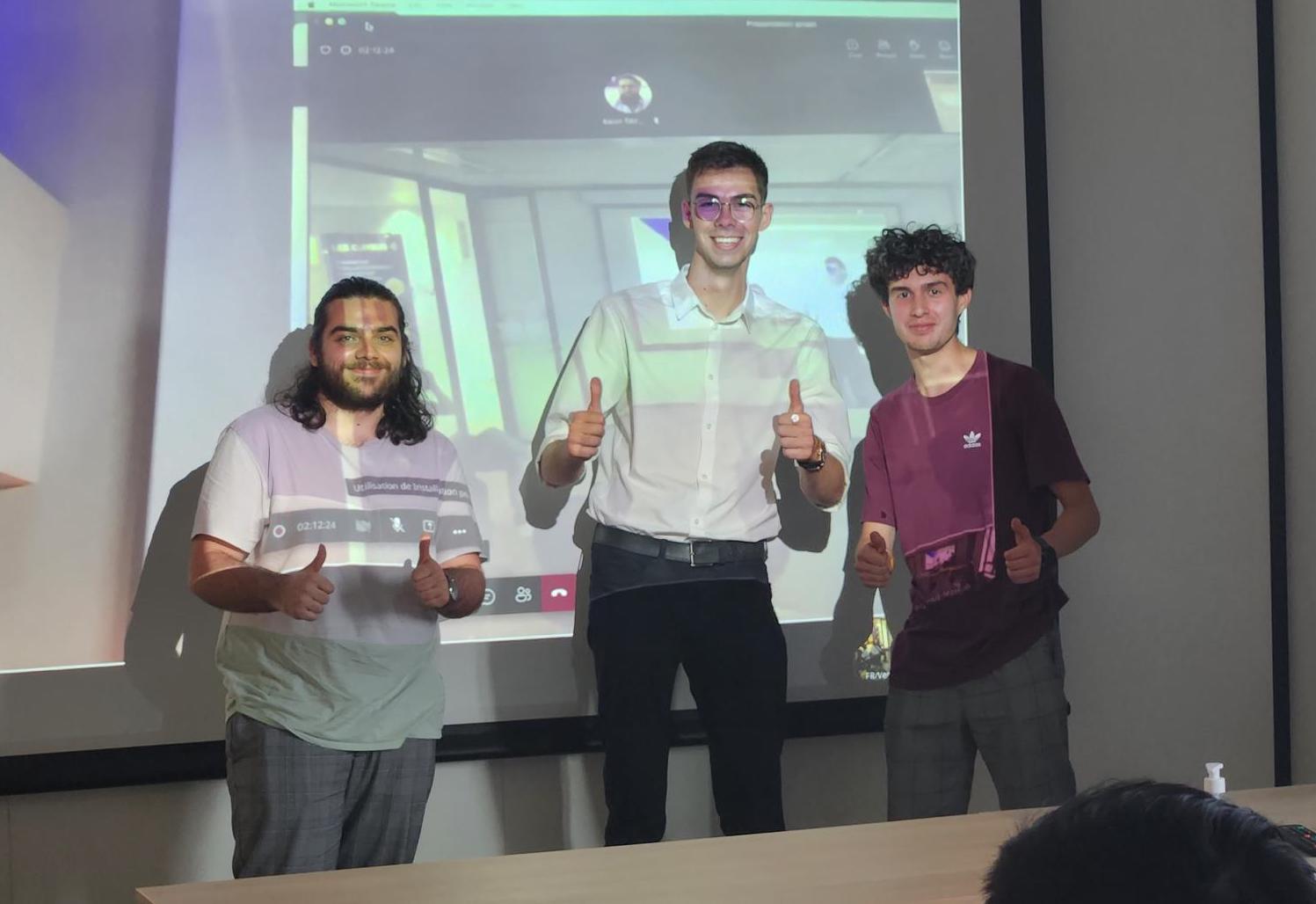 3rl prize :
Ipourou ILOKI (LinkedIn), Alexandre GAUBERT (LinkedIn) and Alexis LEKNITZKI (LinkedIn)
The group of Alexandre, Alexis and Ipourou decided to adapt the use of websites thanks to a browser extension, which would make it possible to specify the disorder from which the user is suffering so that the extension adapts the website consulted. For example, automatically, an increase in font size and/or a change in contrast for visually impaired people.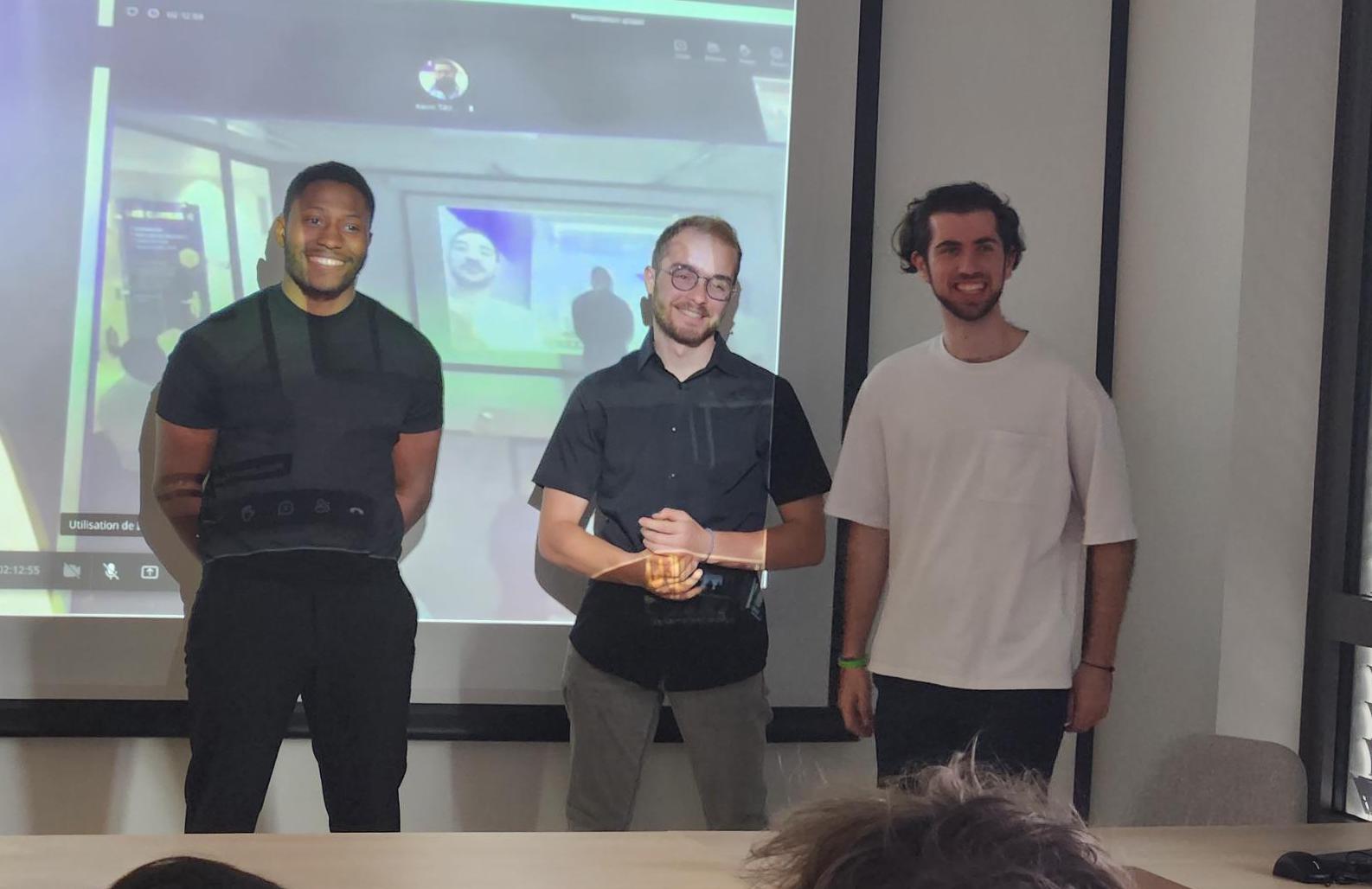 Congratulations to the 12 teams who participated and thank you again to Théa Laboratories and Couffignal company for their support!