Une journée à Versailles
Versailles, a historical town with a bright future. A campus in the Paris-Saclay area.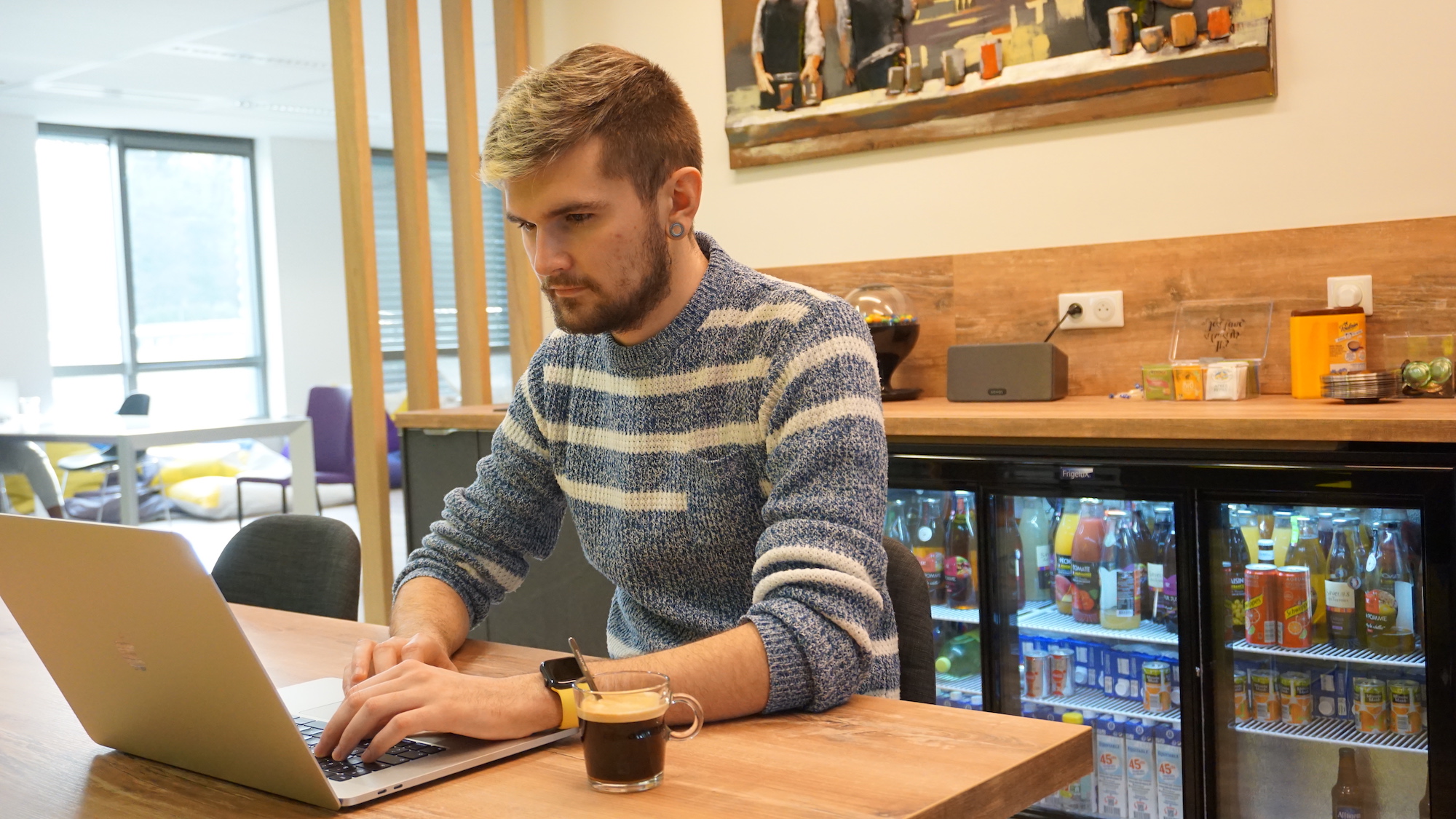 Bonjour
As soon as the campus opens in the morning, you can enjoy hot drinks and fruit juices made from French produce.
What better than a warming drink and some vitamins to start the day well!
Classy!
Classes in small groups. Modern, bright rooms, ideal for learning to create together. That cliché of the geek as a solitary night owl who only comes out at night does not apply to us!
18
students per class in Preparatory Cycle
36
students per class in Engineering Course
Method
Teach, explain, demonstrate, convince...
Doing it well is easier with modern teaching tools!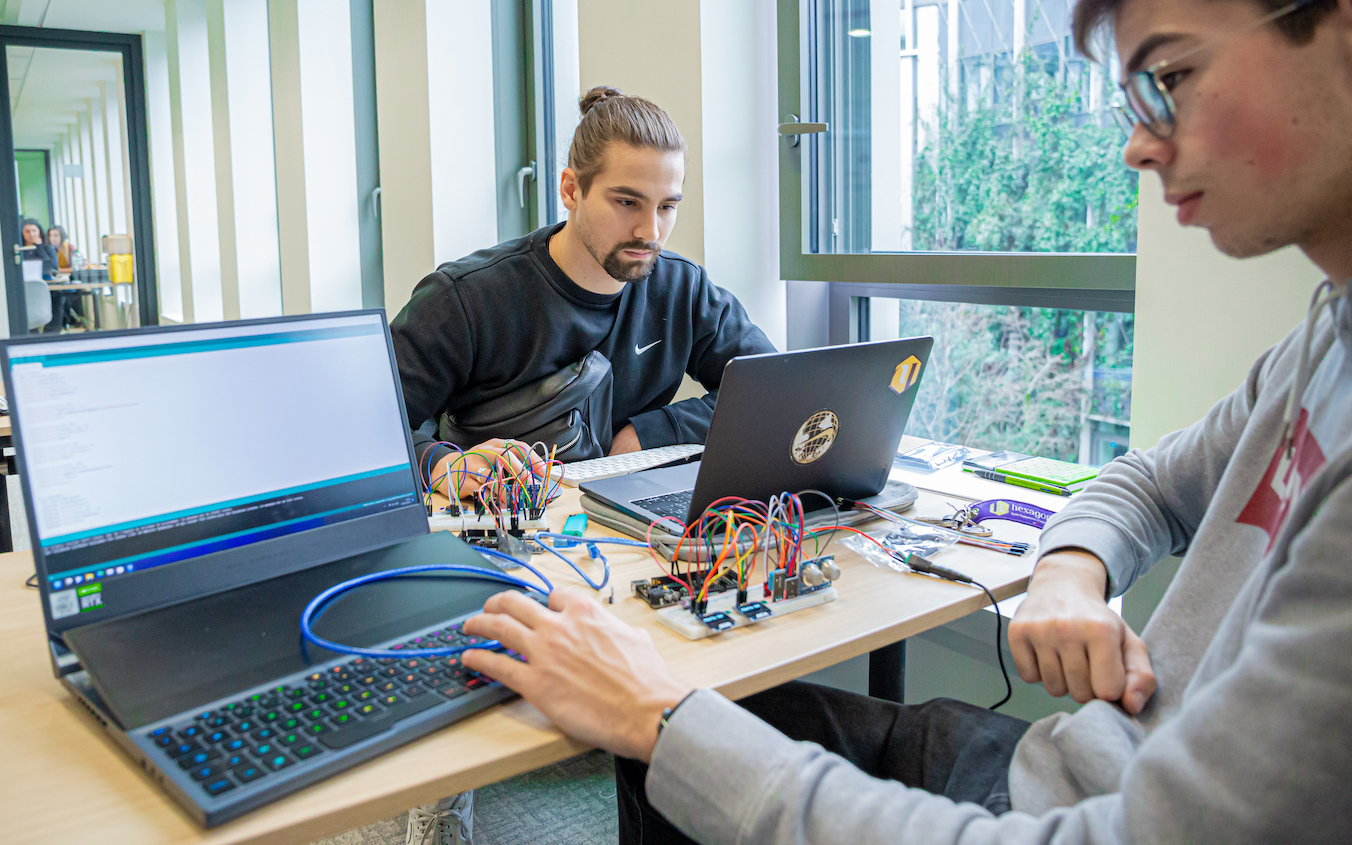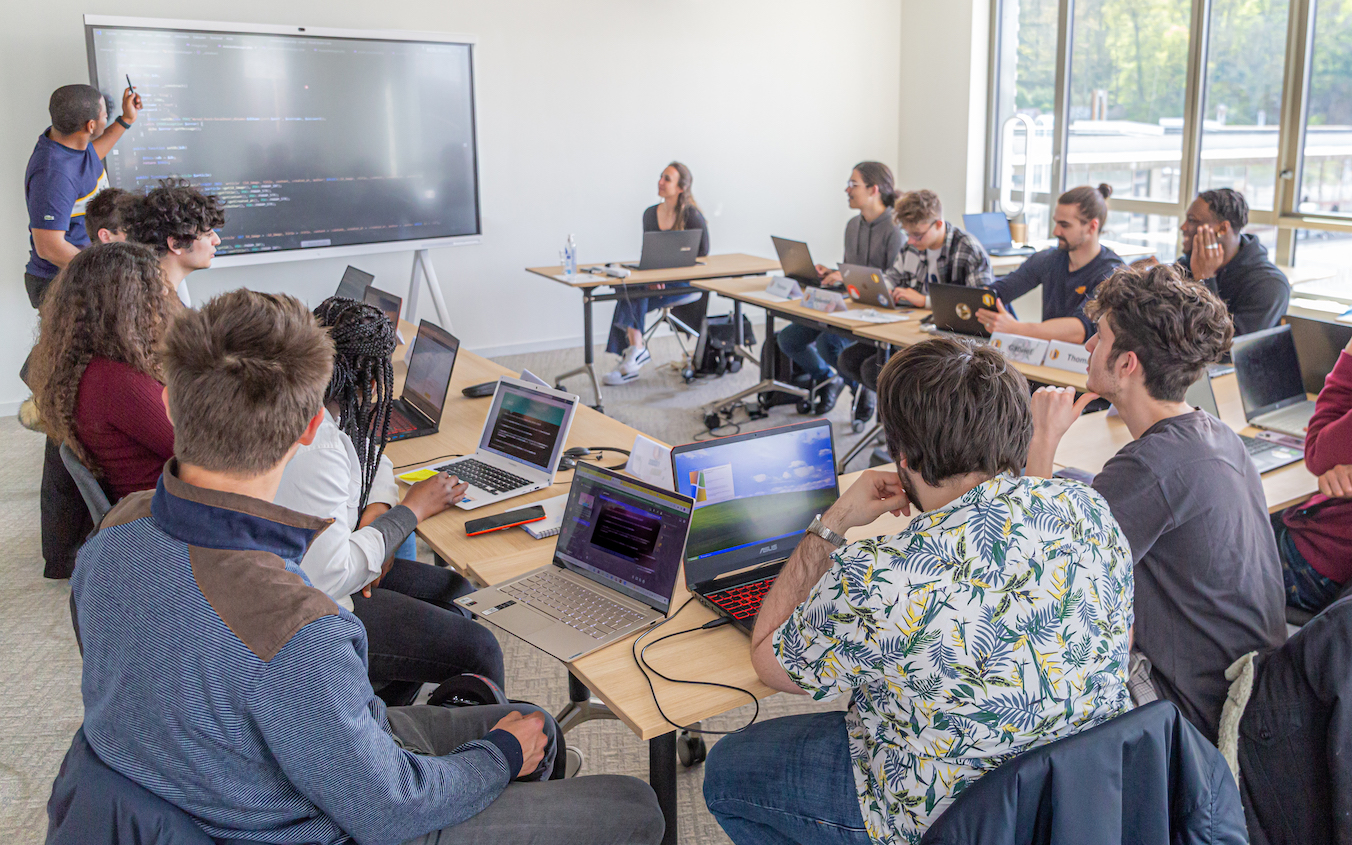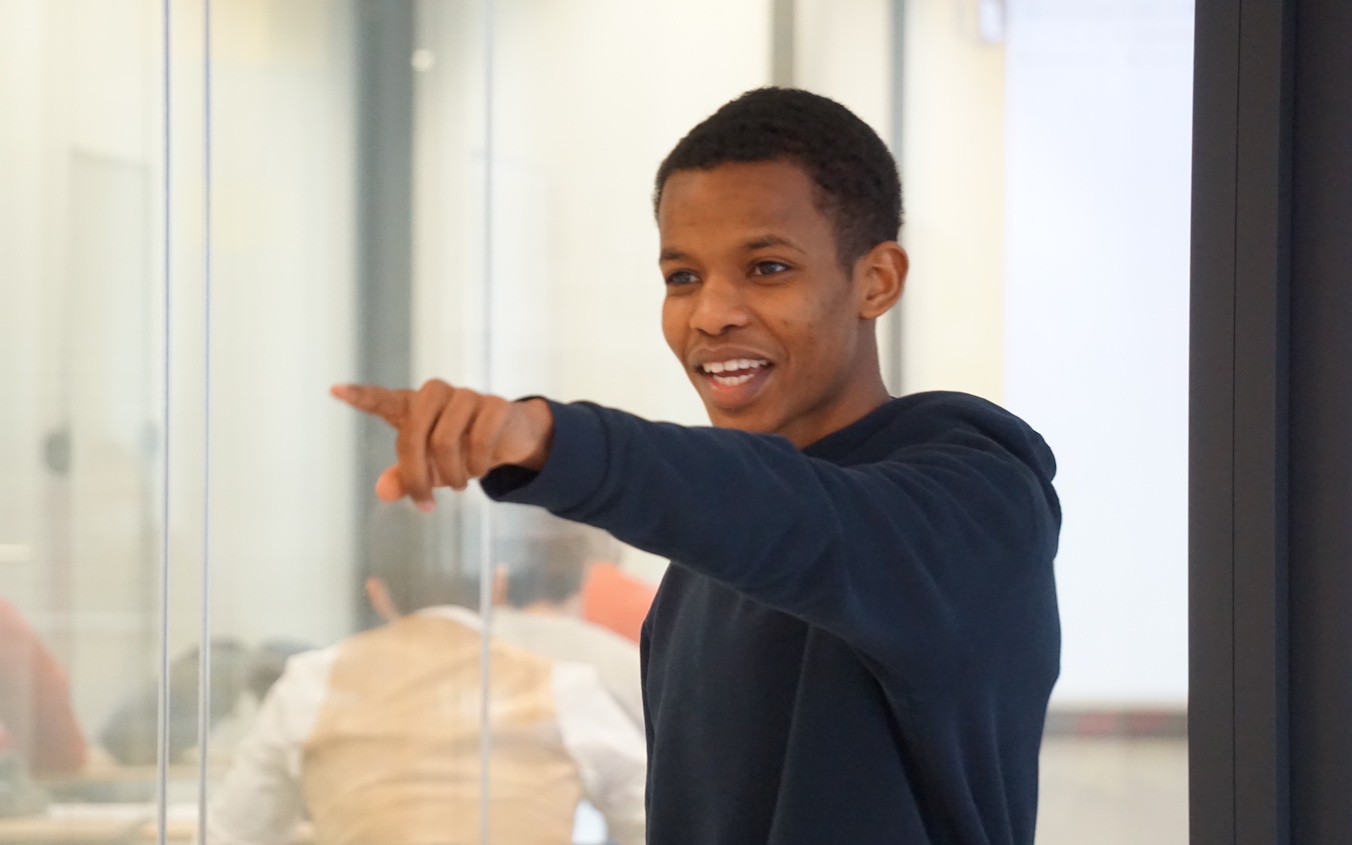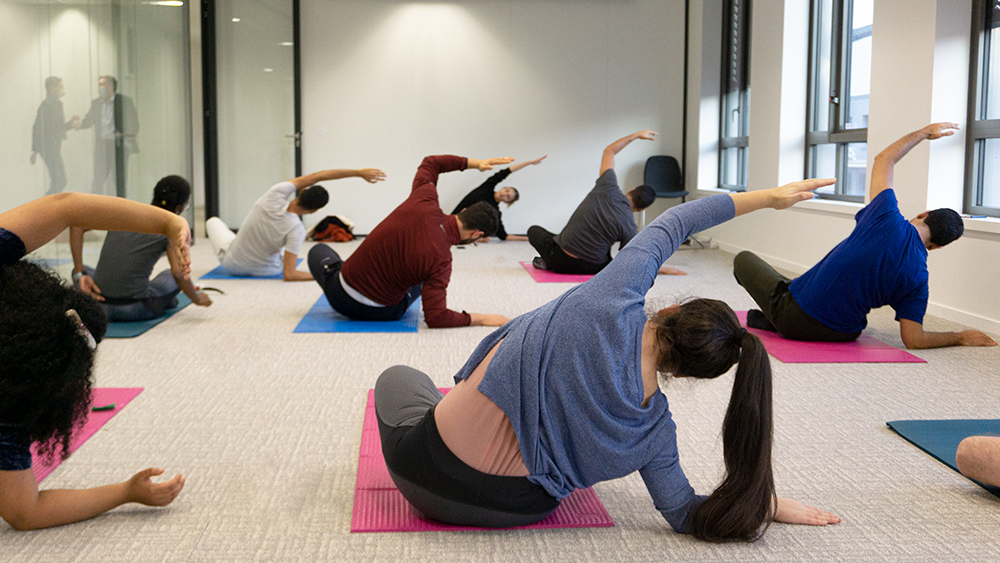 Our teaching
Time for a break
Talk about your classes, your interests and your plans. Stretch your legs and make friends.
It's time for a little break!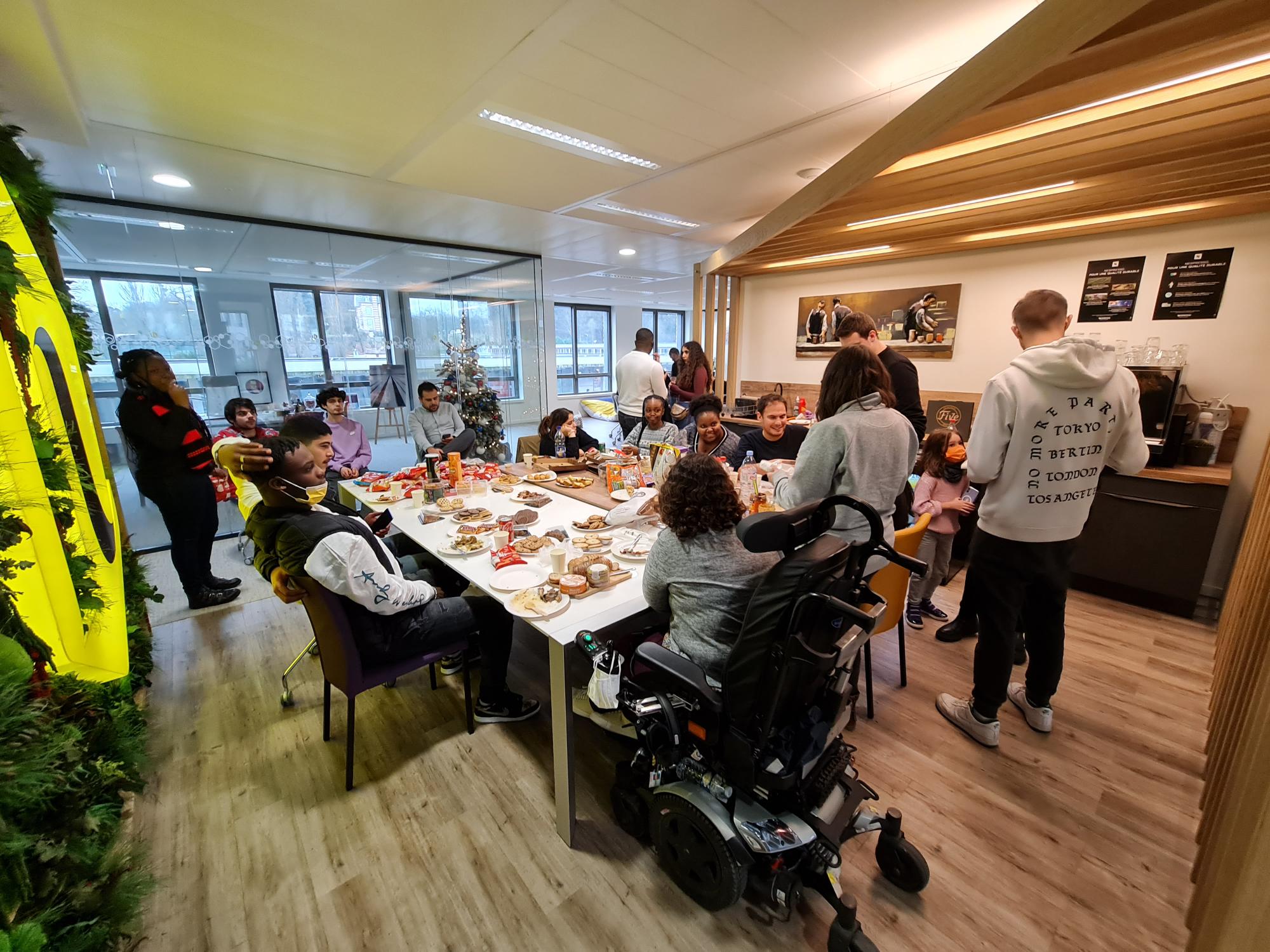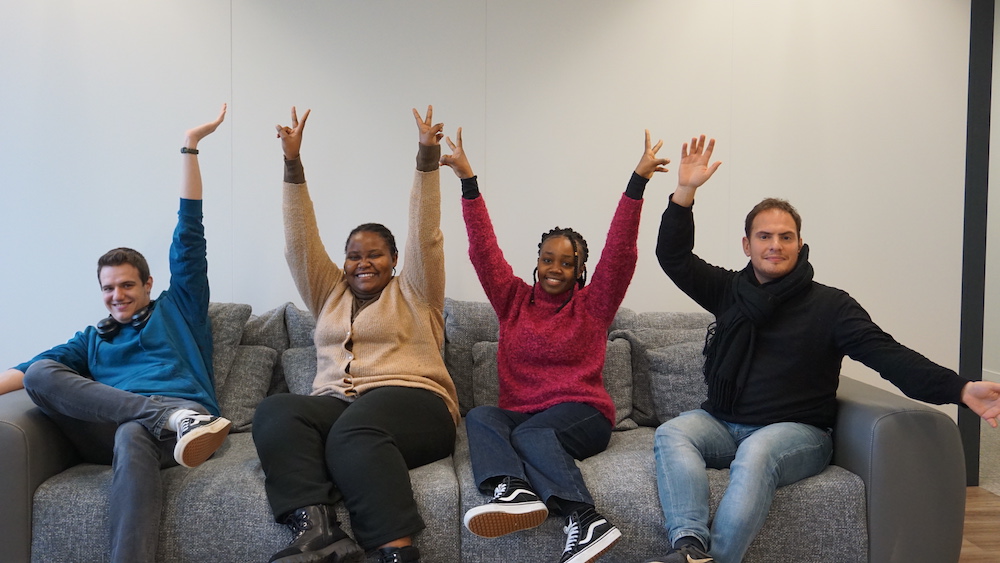 Projects
3D printing, robotics, home automation...
The FabLab is the nerve centre of the campus where you can work on your academic and personal projects. It is the place to grow and create!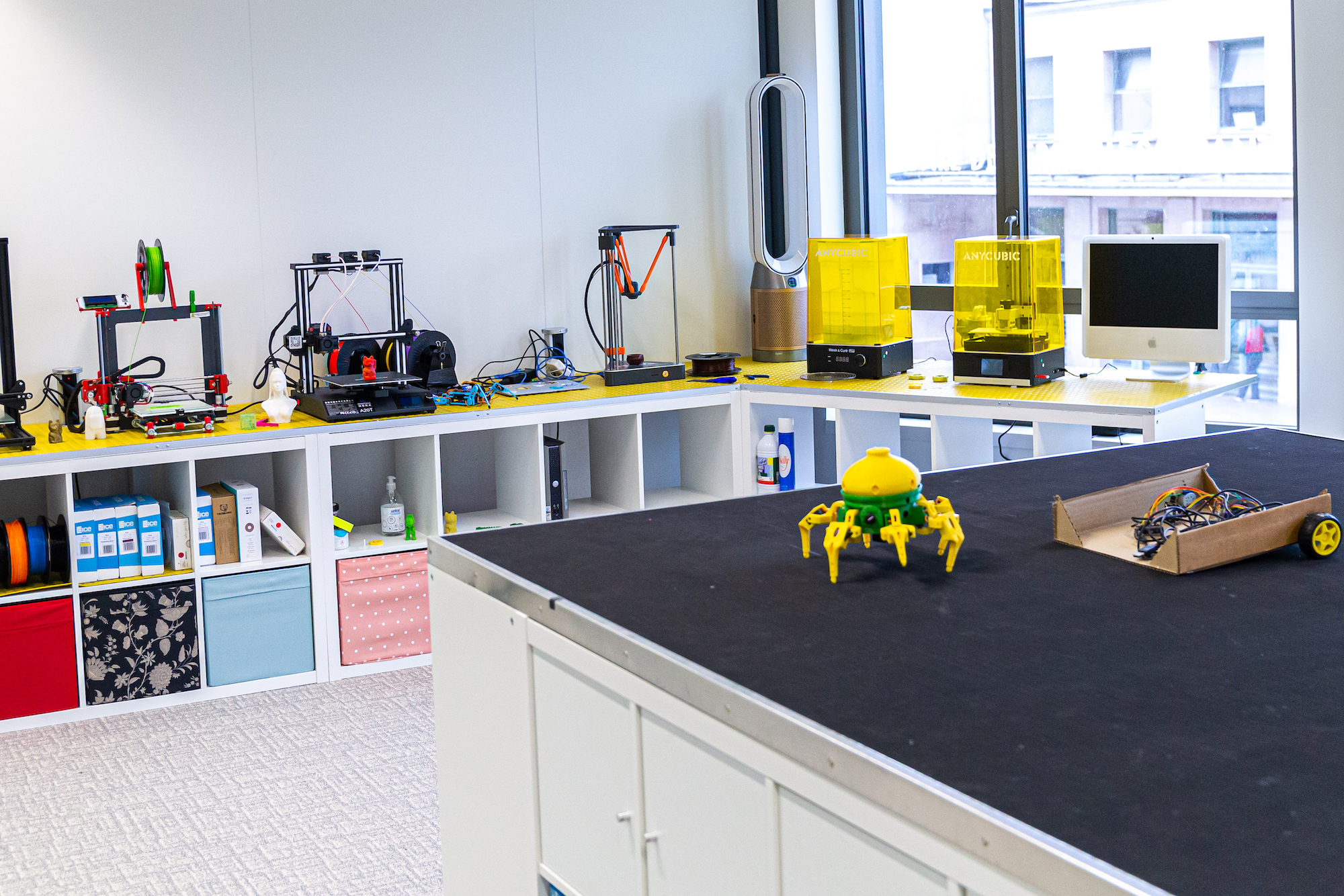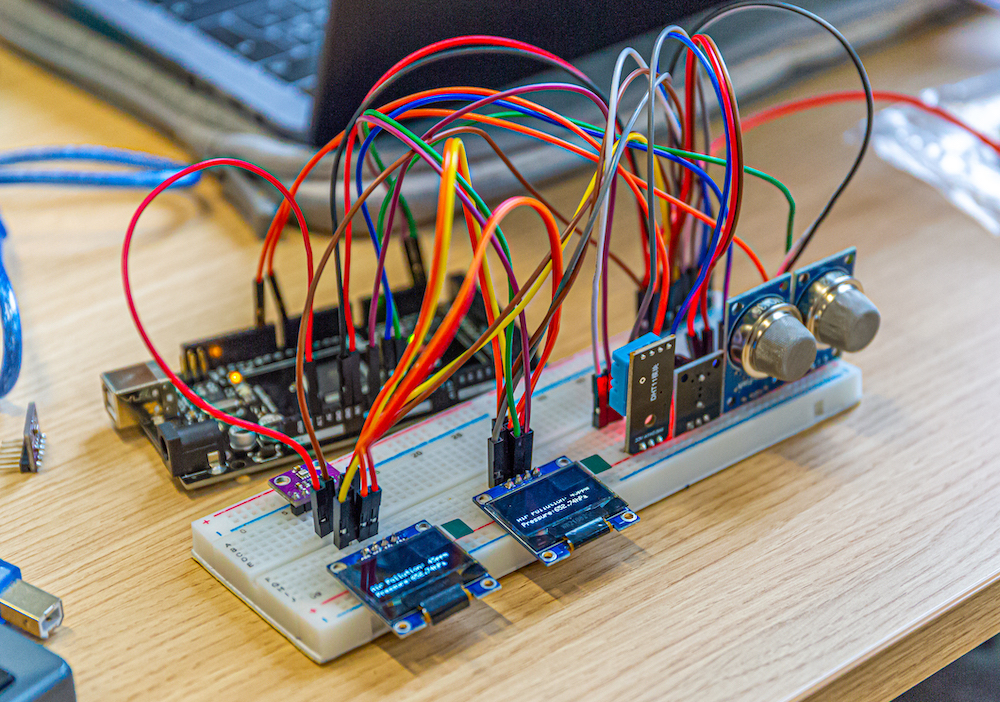 Discover the FabLab and students' achievements
Hang out in the garden
Switch off, have a coffee, meet up with students, speakers and consultant-trainers to discuss and review the day, or just get some fresh air... A nice garden really can do you good!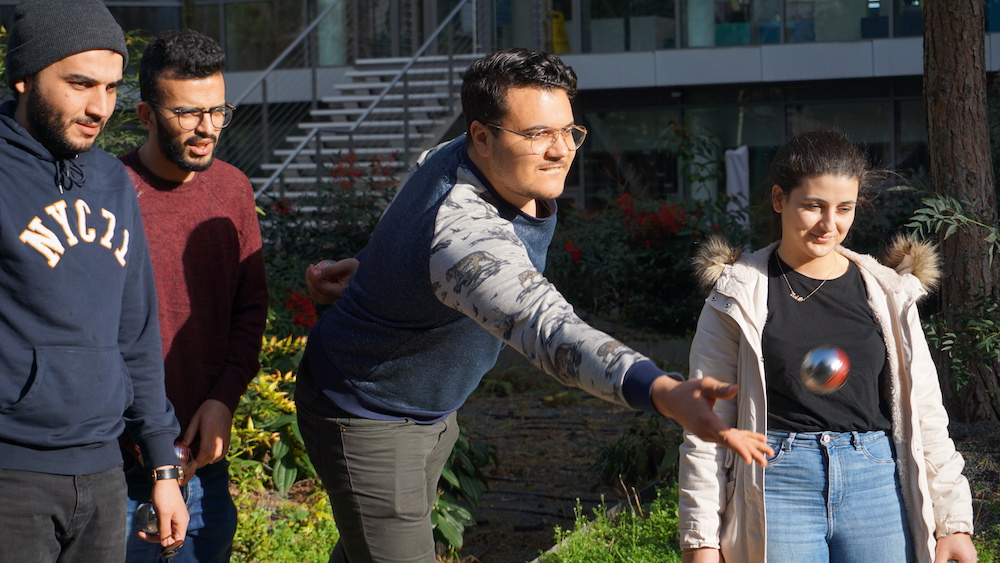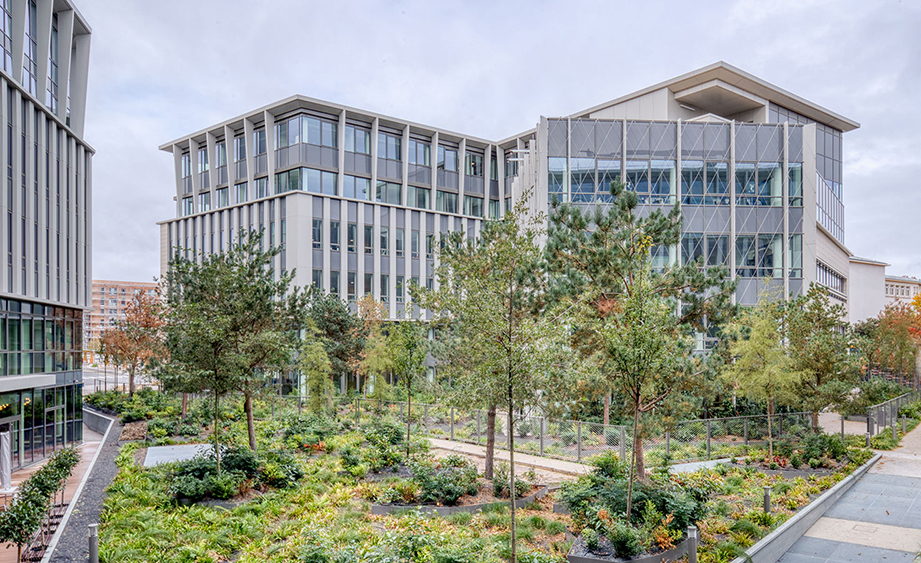 Let's talk business
Our meeting room is the place where the college makes all its decisions, and it is available to you too for meetings with companies or investors.
That is one of the decisions we made there!
Our internship and work-study offers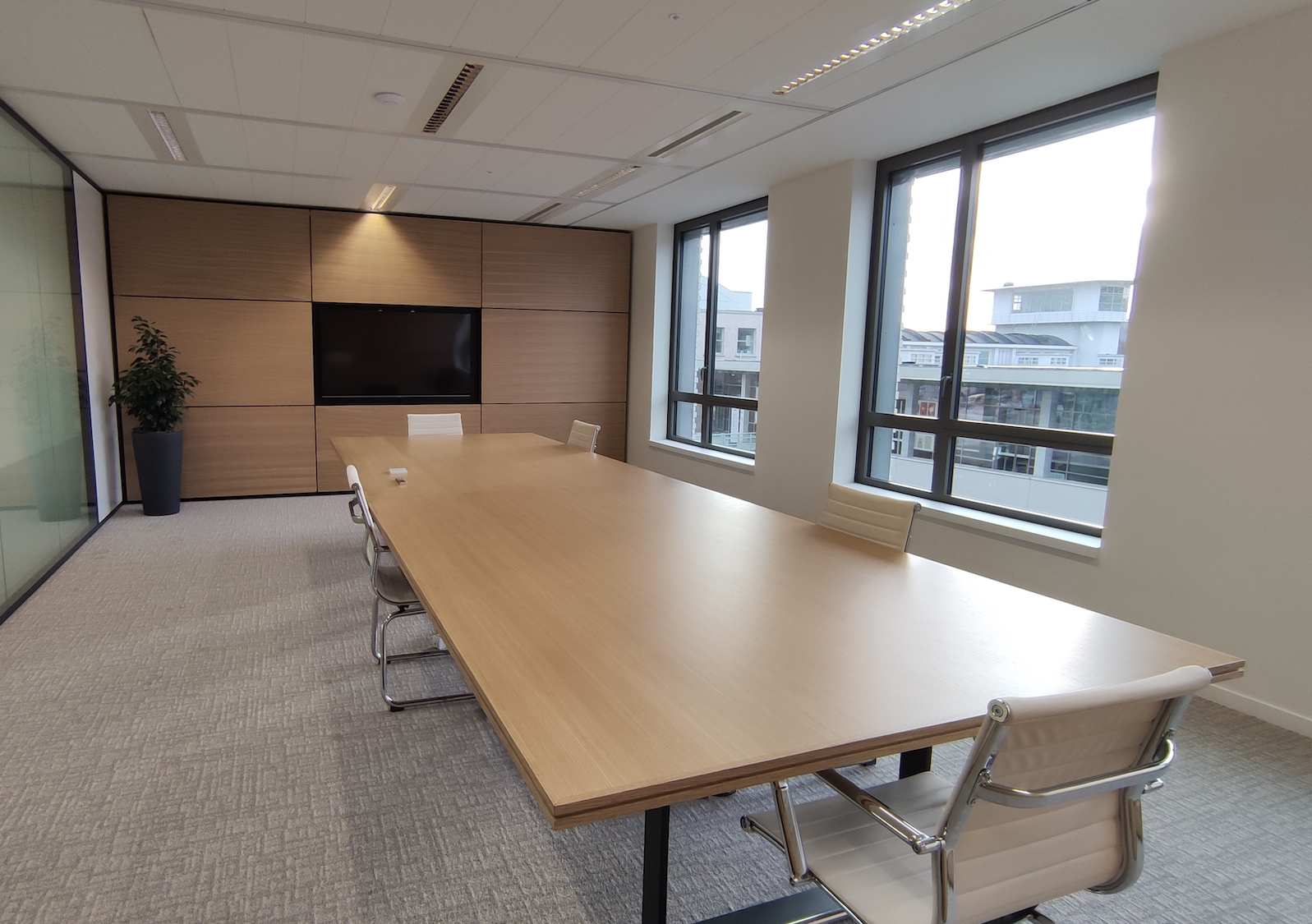 At the gates of Paris and easily accessible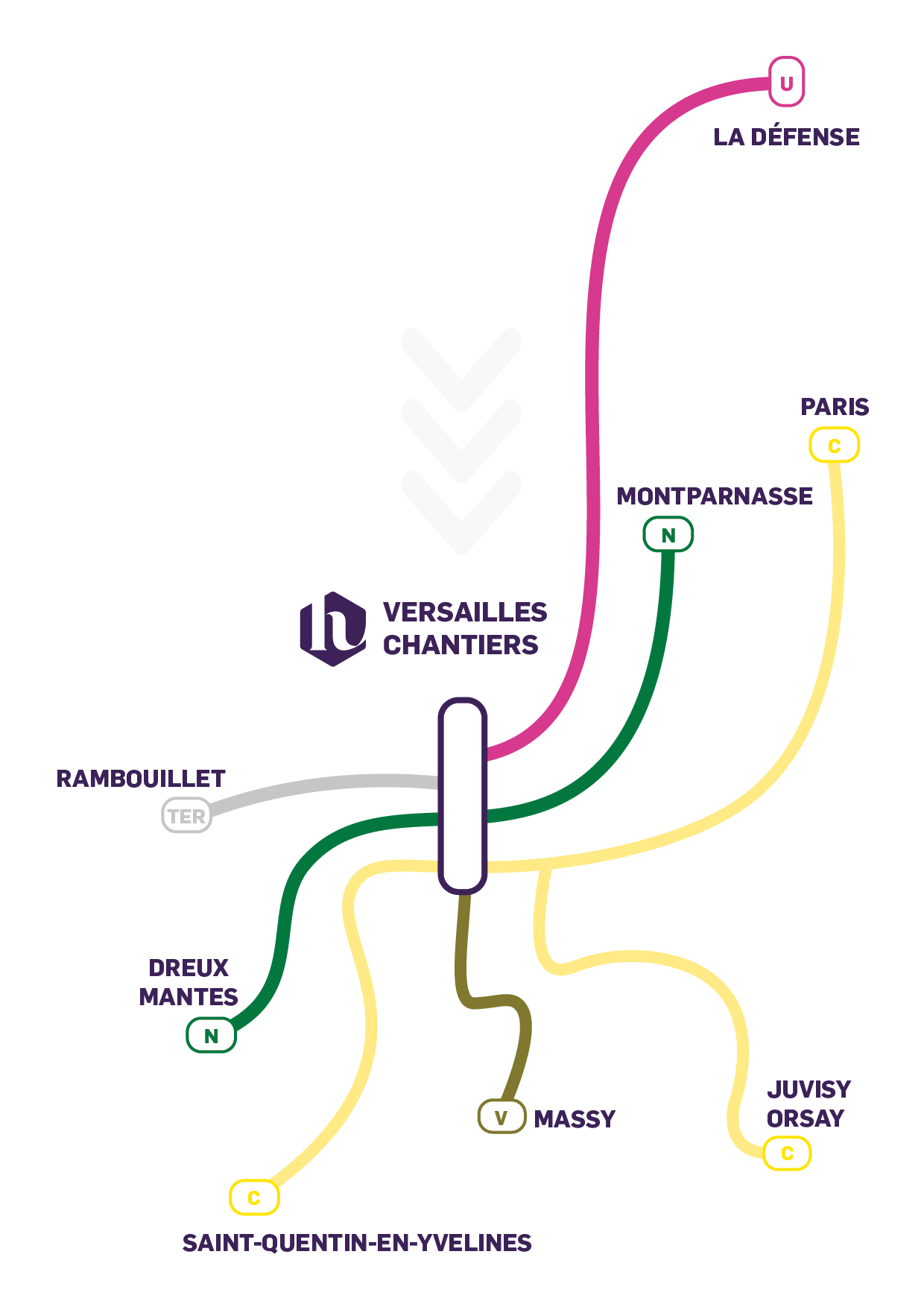 The campus is located on the forecourt* of the SNCF station Versailles-Chantiers, making it accessible to the entire Île-de-France region and RER C services, Transilien N and U, regional trains to Chartres and Le Mans and even the TGV !
12
minutes from Paris-Montparnasse via Transilien N
21
minutes from La Défense via Transilien U
20
minutes from Massy-Palaiseau via the RER C
18
minutes from Rambouillet with the TER
*We couldn't have been closer, we would have been on the station platforms…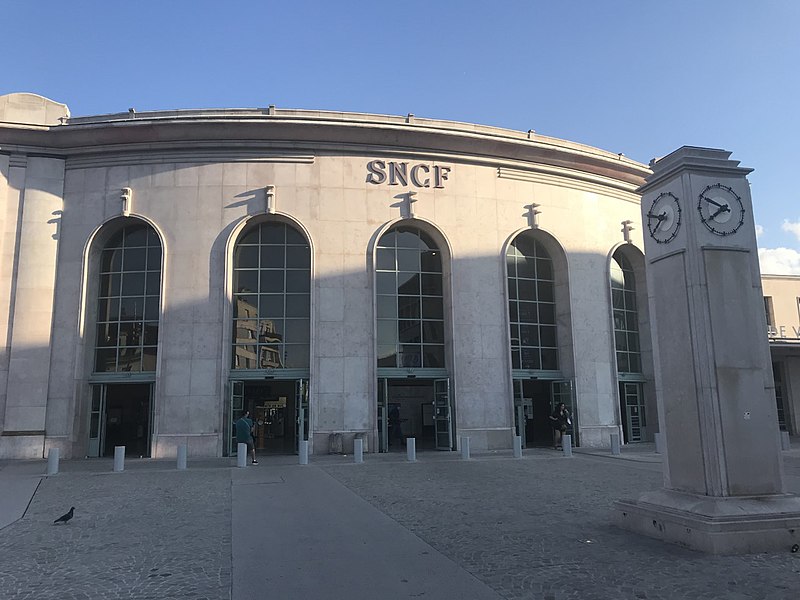 With our secure bike parking, it's easy as 1-2-3 to bring your bike to school rather than travel by car or train. Go by bike - your muscles will thank you, and so will the planet!
A powerful duo to help you
"The Versailles campus is brand new, ultra-modern, bright, welcoming and very easy to access for everyone. The FabLab has very quickly become the favorite place for students where they give free rein to their imagination and create both academic and personal projects. It is a unique Campus at the gates of Paris.

I approach my role as Director as accompanying trainees in their transition from the university to the professional world. It is very enriching and rewarding. »
— Daniela ARMAS, Campus manager of Versailles
"I would have loved to study at a school like Hexagone !
As well as having passionate trainers, everything is set up for students to succeed!
From the small class size, to the free fruit juice and yoga classes, not to mention the great location right across from the Versailles-Chantiers train station, I can't help but be convinced by the quality of École Hexagone!

Logically, and out of belief, my role is to inform our future students about our courses, to answer their doubts and to guide them through the registration process."
— Claire BAZIN, Ambassadress — Head of Admissions

Would you like to experience this for yourself?
Make an appointment with the Versailles campus and come and meet us!