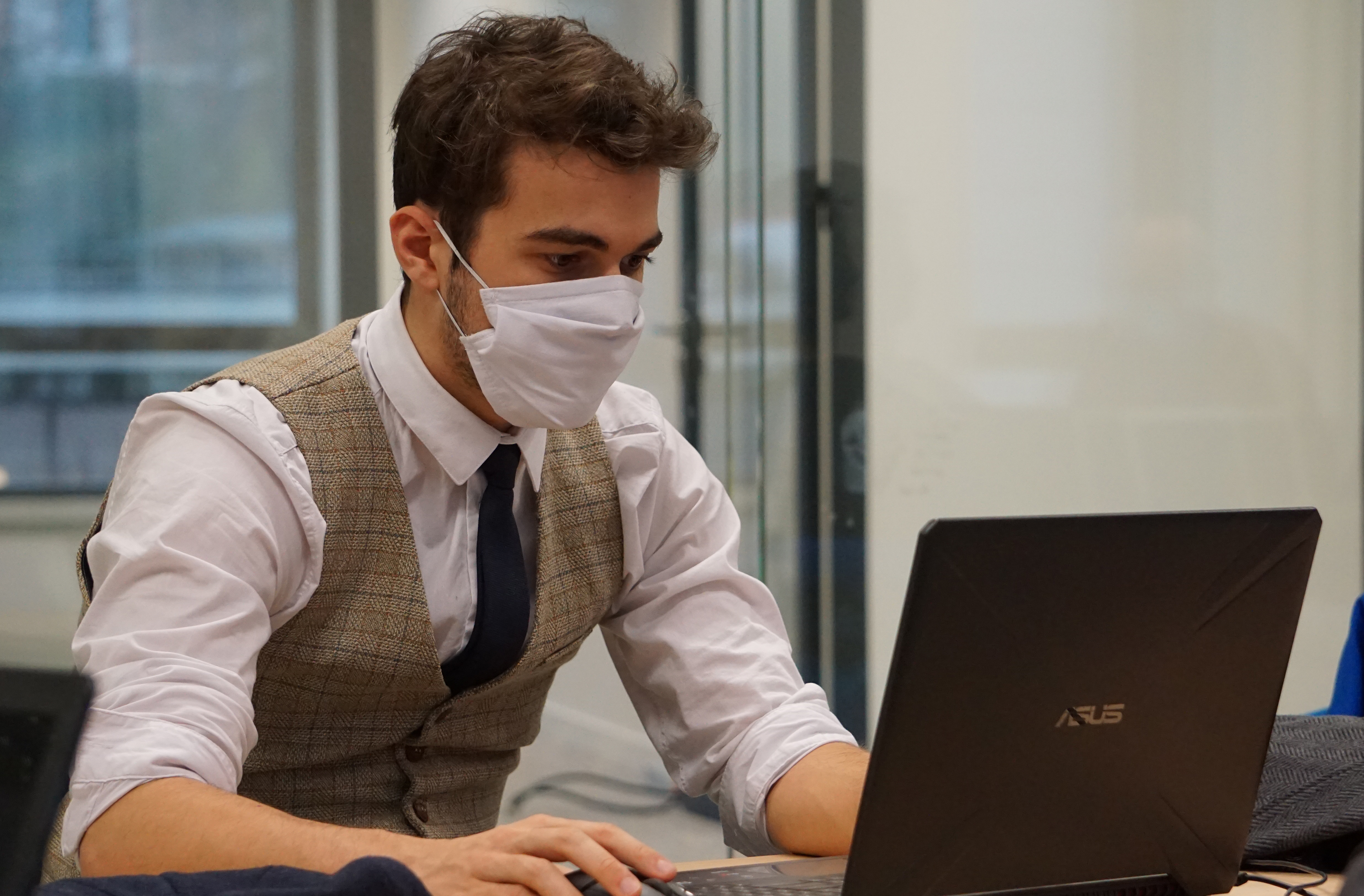 With École Hexagone's Information Technology curriculum, programme yourself a fulfilling, lucrative professional future!
Information technology has permeated all sectors of activity and its use is constantly evolving. The IT sector is continually developing and offers excellent employment prospects and good employment conditions.
Go to detailed programme
Join École Hexagone's IT programme and you can expect exciting studies and a highly rewarding future professional life!
The Information Technologies sector is home to continuing innovation and its experts are sought after by digital service companies, software publishers, banks, industrial and commercial companies, administrations and of course start-ups.
A five-year course with an integrated preparatory course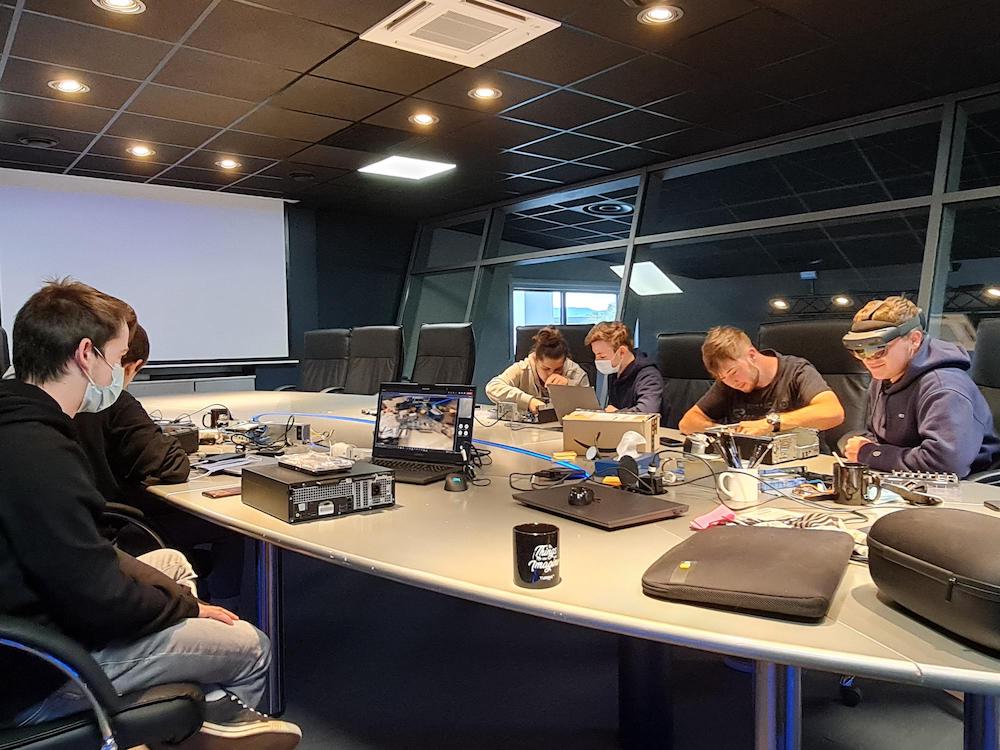 A multidisciplinary programme in information technology
The first two years are the Preparatory Cycle and are school-based. The next three years are the Engineering Cycle, during which students study and work and have a professional training or apprenticeship contract.
This course is reviewed and validated each year by our Advisory Board, whose members include our corporate and institutional partners and which validates our academic offer.
The five-year "Grande École" programme offered by École Hexagone prepares students for the different computer engineering professions.
It is a multidisciplinary programme in information technology that includes topics such as development, system and network administration, databases and management.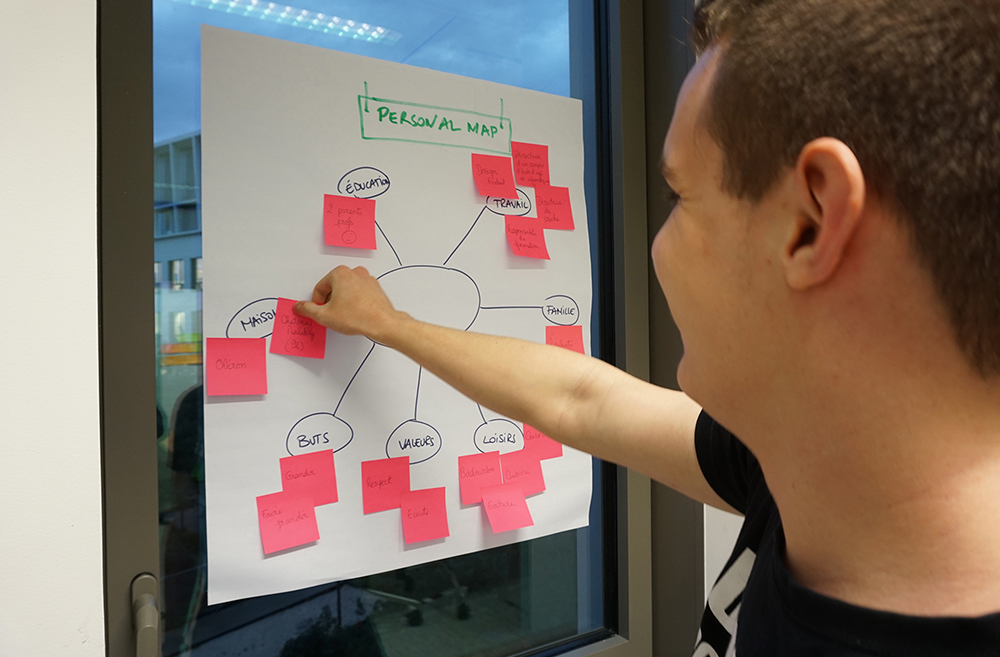 Preparatory cycle
1st and 2nd years
The Preparatory cycle meets multiple objectives including building, from the first year, skills directly usable in business, solid and reusable, as well as arousing curiosity, the desire to learn and putting it into practice.
1st year of cycle
(834 hours)
Linux administration (Red Hat RH194)
Algorithms with Python
Office automation
UI/UX fundamentals
History and culture of computing
Introduction to innovation
IT maintenance
Applied mathematics
Modelling and databases
Smart objects
Systems programming
Deliver an impactful presentation
Network technologies (Huawei)
Web development
Associative project
Individual project
Sport
2nd year of cycle
(822 hours)
Linux administration (Red Hat RH294)
Advanced networks (Huawei)
Microsoft Windows Server
Microsoft Active Directory
Security fundamentals (Stormshield)
React JS
PHP (Symfony)
MySQL - Transact-SQL (SQL Server)
MongoDB
Computer architecture
Virtualisation (VMware VCA)
CSS Frameworks (Bootstrap)
Intercultural management
Design Thinking
Drama
Sport
In the themes taught, pratical and curiosity are essential.

These two points will make it possible to understand the functioning of everything that the students will manipulate to go further so that they are able to create and innovate.

It is to further increase the intellectual curiosity of our students and this approach through experimentation that the program was designed.

Engineering cycle
3rd, 4th and 5th years
The Engineering cycle marks the beginning of professionalization in a company, with an ideal work-study rhythm, in agreement with our partner companies who recruit our students.

So you will be 2 days in class and 3 days in a company. For the record, work-study can take place through a conventioned internship, a professionalization contract or apprenticeship contract.

This comprehensive program addresses innovative and essential themes for the next computer engineer: 5G networks, artificial intelligence, Big Data, cloud, BIM, etc.
3rd year of cycle
(659 hours)
DevOps: Containerisation and Continuous Integration (Outscale)
Microsoft Azure
Introduction to Blockchain
Internet of Things (Huawei)
Microsoft 365 administration
Android development
iOS development
Cross-platform mobile development (React Native)
C# web applications and Xamarin
Virtual and augmented realities (Unity and Vuforia)
Agility and Scrum
Customer relationship management (HubSpot)
Wi-Fi networks
Fundamentals of BI and ETL
Sport
4th year - Master 1
(649 hours)
Project management and testing methodology
API and microservices (C# and Java)
Front-end developement (React JS)
5G telecommunications (Huawei)
Big Data
Business Intelligence (PowerBI)
Artificial Intelligence
Machine Learning
Accounting fundamentals
Marketing and business strategy
Introduction to Economic intelligence
Cybersecurity (Stormshield)
SQL
NoSQL
Entrepreneurship
Sport
5th year - Master 2
(464 hours)
Defining and implementing a BCP/DRP
Commercial contracts law
Ethics in the 21st century
Economic intelligence: Strategy and tools
Corporate strategic thinking and digital transformation
IT security (ISO 27001)
Smart Building (BIM)
Sport
Methodology and support for dissertation
Assessment methods:
Reconstituted professional scenarios: these are fictitious or real cases where the candidate must provide written and/or oral deliverables. They are carried out individually or collectively, supervised by trainers and consultants from partner companies. The candidate will propose on the one hand a technical solution and on the other hand all types of documentation (specifications, instructions, manual, business plan, etc.);

Case studies: It allows the candidate to look into a real and past situation, where he will have to collect information to understand and analyze the situation and the context of a problem posed and to draw conclusions;

Practical work: These are exercises carried out in the center over a limited period of time, generally 2 to 4 hours, where the candidates will have to apply their technical know-how;

Certifications from manufacturers or editors;

Professional dissertation and oral defense.

A wide range
of digital professions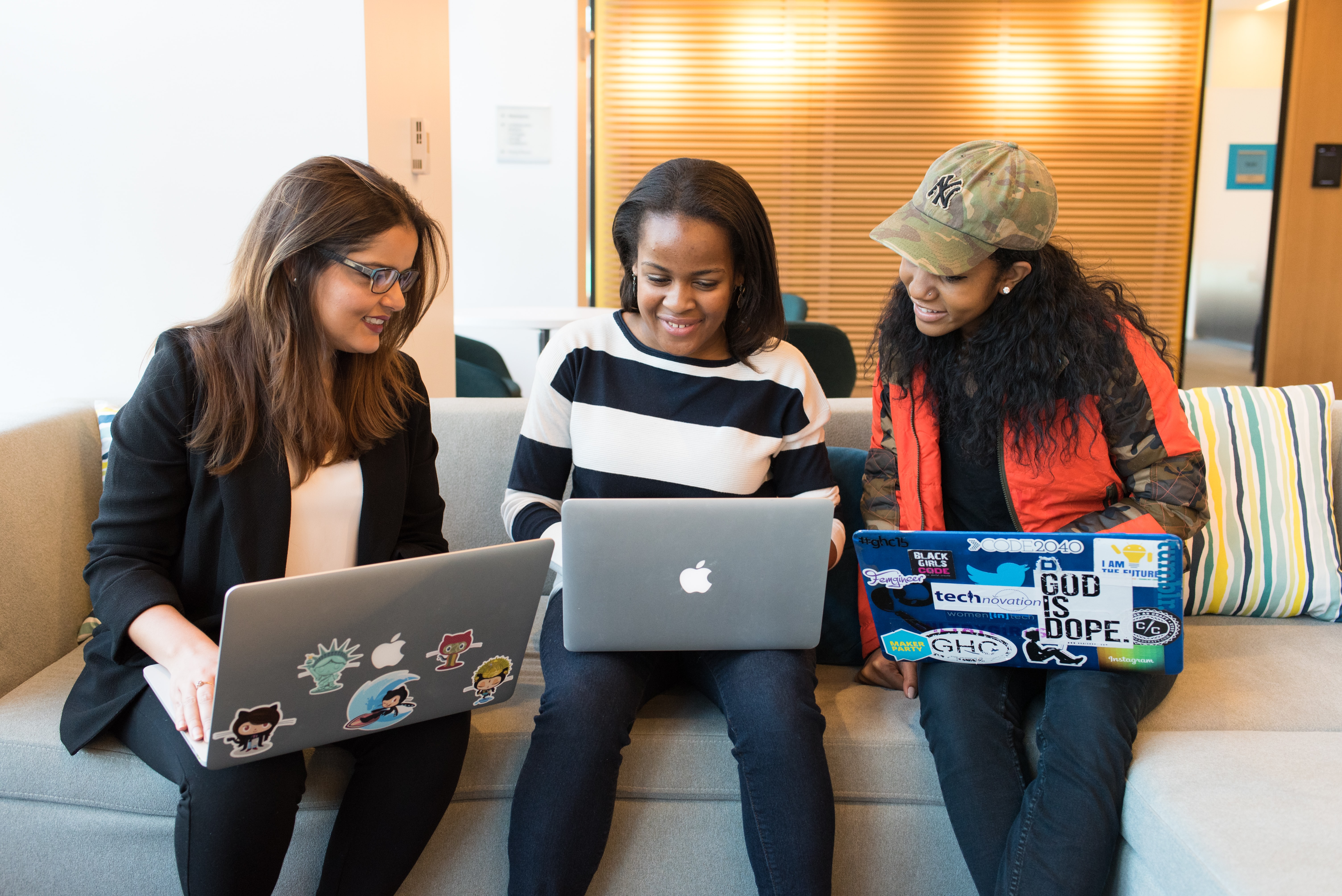 Companies are continually adapting to new technologies to improve their performance. Therefore, there is increasing recruitment of IT experts, something which is only likely to increase further in years to come!
Web Developer
Information Architect
Network Administrator
Project Manager
IT Security Manager
Database Administrator
and many more...
With École Hexagone's IT course, become one of the much sought-after experts in the digital professions.

French Tech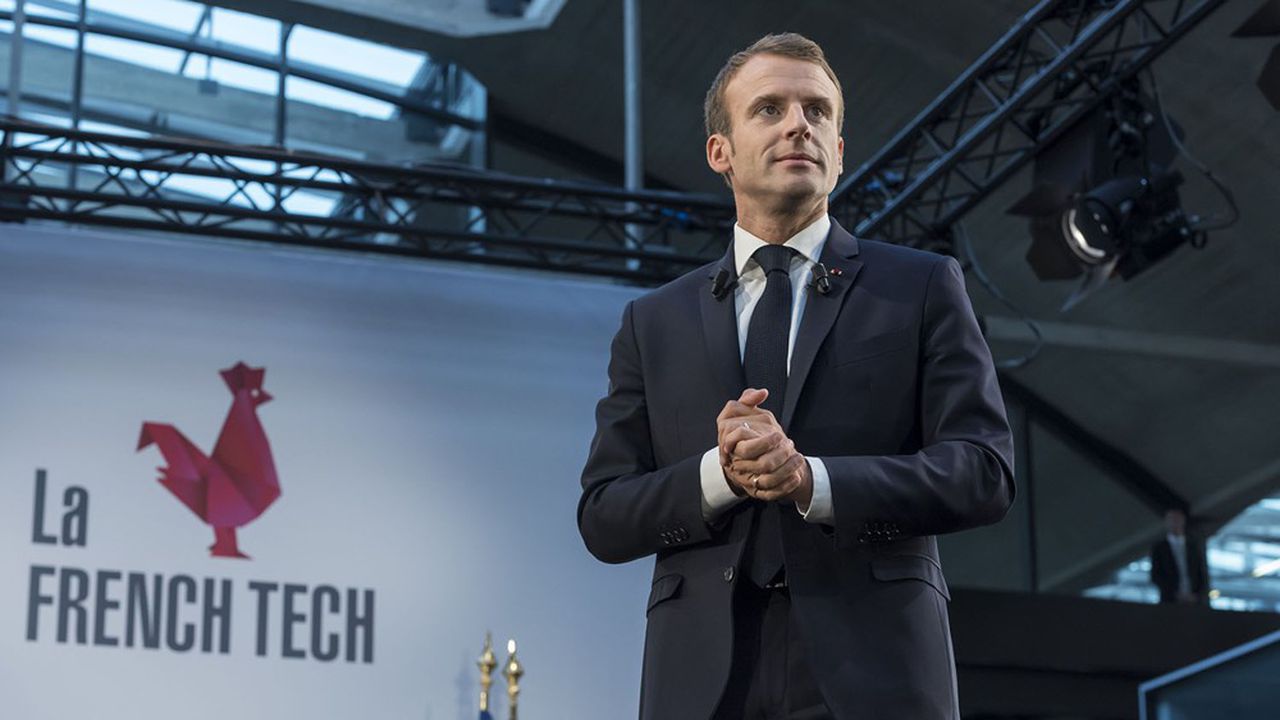 Microsoft, Huawei and Apple are some of the undisputed leaders among IT companies. It is essential for students to master the latest technologies (e.g. 5G) so that they are able to implement them in their future careers. This is why École Hexagone is launching an artificial intelligence course in 2021. But that's not all. It has also set itself the task of promoting French Tech among its international students by teaching them the latest French technologies:
Symfony, the leading french PHP framework
Outscale, the french professional hosting company, subsidiary of Dassault Systèmes
Stormshield, french publisher specialized in cybersecurity, certified by the ANSSI
HarfangLab, first EDR certified by the ANSSI for its robustness and efficiency
Read the article
The objective of these academic and strategic partnerships is twofold: the students benefit from cutting-edge education, and they will ultimately help develop the audience for French technologies by exporting them via future graduates.
Our academic partners,
members of our Advisory Board
École Hexagone invites companies and key market players the opportunity to join its Advisory Board. This council, which meets several times a year, determines the academic content of programmes to ensure they meet the (future) needs of companies.
The objective of these academic and strategic partnerships is twofold: the students benefit from cutting-edge education, and they will ultimately help develop the audience for French technologies by exporting them via future graduates.
Recommended by recruiters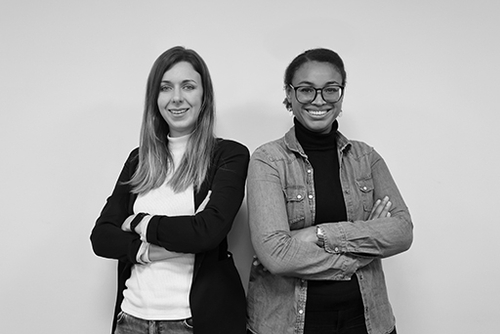 Estelle BROWN & Marion FRÉMY - 3DS OUTSCALE
The idea of supporting and training the talents of tomorrow in the use of French technologies reflects the values of 3DS OUTSCALE, and it is therefore only natural that we wanted to join forces with École Hexagone.

Expertise and sharing are part of our DNA and through its highly relevant training programme, École Hexagone enables us to put in place quality talks and exchanges with its students.

Our initial exchanges have been promising, and herald a partnership that we plan to maintain over the long term.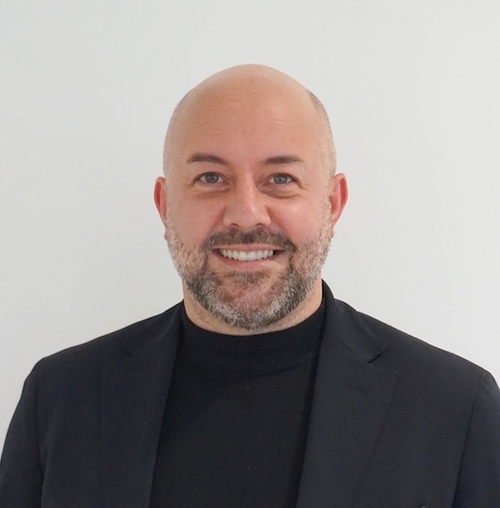 Cyril BERTSCHY - BISPOK
The clients we work with, whether CAC 40 groups or SMEs, are looking for concrete, tailor-made and efficient solutions to their secure connectivity issues. To support our growth, it was only natural that we would contact Hexagone, as the content and curricula fit with our needs.

We are delighted to have students from Hexagone among our "Junior" Experts!