Expertise
École Hexagone was founded on a conviction: that information technology is more than just many languages. More than the coexistence of software and hardware. More than an ability to process information. More than one individual solving problems alone with their machine.
‍
Much more than this, information technology is a science, with its share of humanity. It brings together men and women who discuss, exchange and work together. It is not something that is abstract and theoretical, but something very concrete, with applications in companies and the business world.

This is the spirit that inspired the development of our educational offer: courses on which the student encounters the reality of business and understand collaborative working.
Philosophy
Programmes that are as much about the well-being of our students as about building their capacity to collaborate with people around the world.
Naturally, this global approach, in which our students learn to operate in a human environment as well as a technological one, does not overlook the acquisition of solid fundamentals in mathematics and algorithms.

Nor does it overlook the importance of first-rate teaching staff, also from the business world, or prestigious technological partners who are global players and French leaders in their field. This approach ensures that our students today, the engineers of tomorrow, can become experts in their environment. All their environments.

Passing it on
They are trainers, yes, but consultants first!
Our team of trainers is made up of consultants who mainly work in companies. They devote a few hours a year to École Hexagone to pass on their expertise and professional experience to students and those on work and study programmes.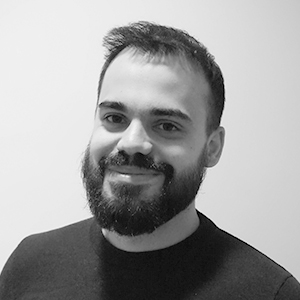 Emerick DUVAL
Modeling and SQL/NoSQL databases, Business Intelligence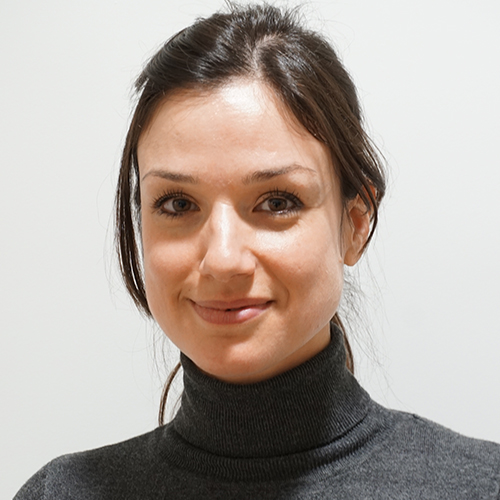 Meriem DHRIF
Agility and Scrum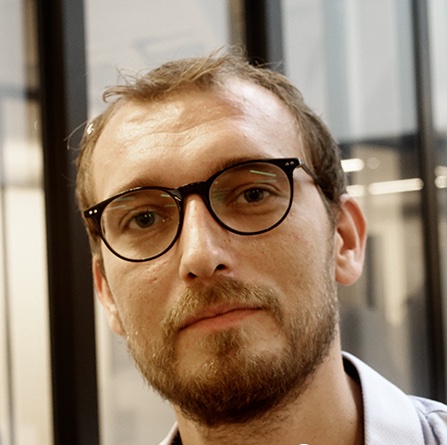 Nicolas BONALDI
Linux Administration (RedHat), Cloud and Containerization with Outscale, Continuous Integration
Excellence
Academic excellence à la française
To allow us to closely monitor every student's learning and academic progress, classes contain a maximum of 18 students in the 1st and 2nd years of the Preparatory Cycle. Our consultant-trainers can therefore spend more time answering questions and ensuring that everyone understands concepts correctly.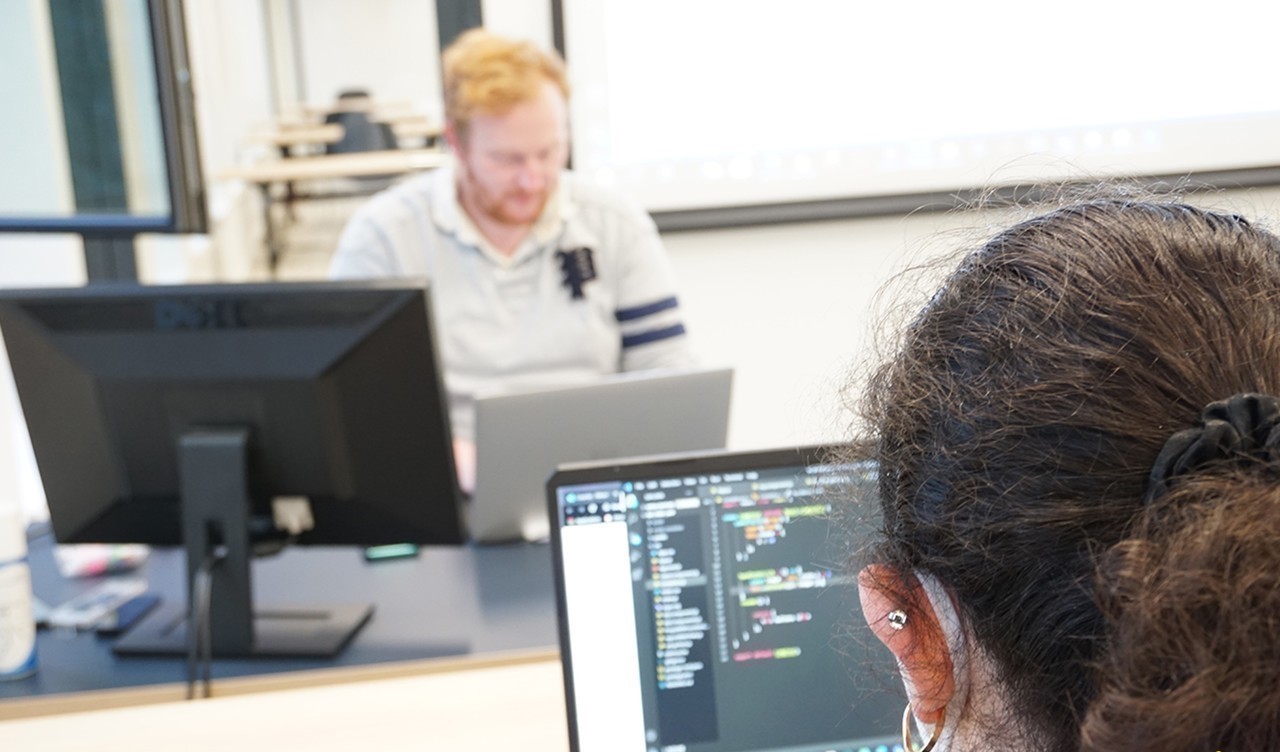 Preparatory Cycle
Students in the Preparatory Cycle have classes from Monday to Friday, from 9 am to 4 pm. This schedule allows them to balance their personal and student lives.
Work-study students
Students on work and study programmes joining the Engineering Cycle have classes three days a week, from 9 am to 5 pm, and spend two days a week in a company for work-based training, including during the school holidays.
Admissions
Students are selected on the basis of tests on mathematics, algorithms/logic, French and general culture, and on their motivation. They can join École Hexagone from 1st to 4th years.

Professionalization
A springboard to the business world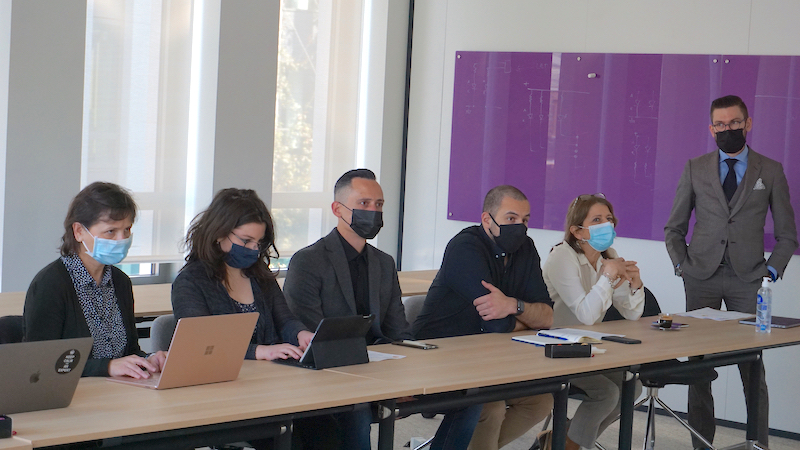 The main objective of École Hexagone is to ensure that its students and young graduates find a job in line with their aspirations. While the training modules offered in our courses naturally contribute to the development of technical skills, we felt it necessary to offer other activities in order to successfully enter the job market: ‍
Workshops for creating and improving CVs and LinkedIn profiles to catch the eye of recruiters;
Project defenses that can be carried out in front of juries made up of our partner companies in order to have the opinion of peers;
Visits to companies in the digital sector and after-works on technological and societal themes...

Open minds
Living well
Often, and sometimes rightly, information technology students are perceived as geeks living in their own bubble.

To remedy this, École Hexagone provides drama lessons to improve memory and public speaking skills. It also promotes critical thinking beyond the purely technical, such as encouraging fact-checking and respect for ethics and codes of practice. ‍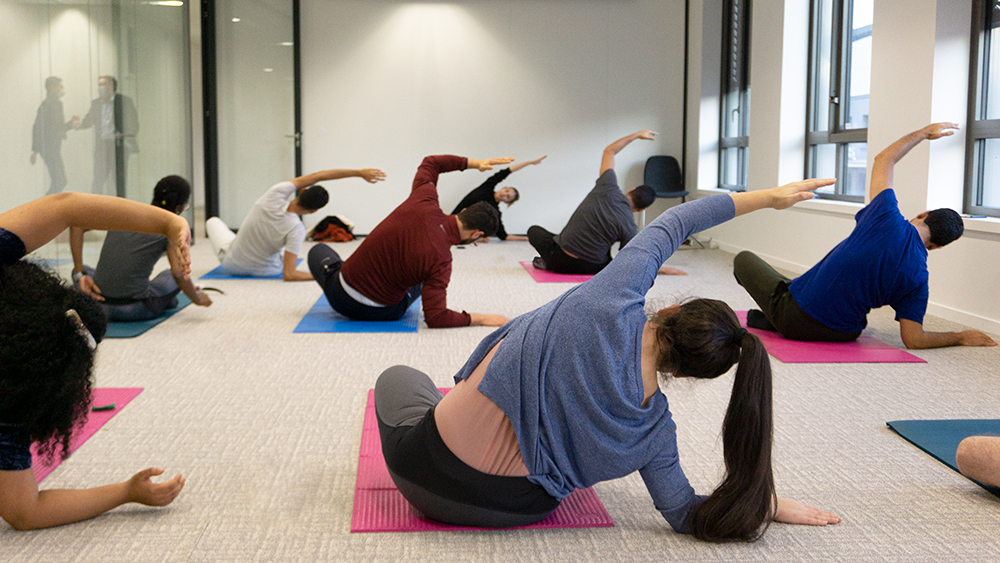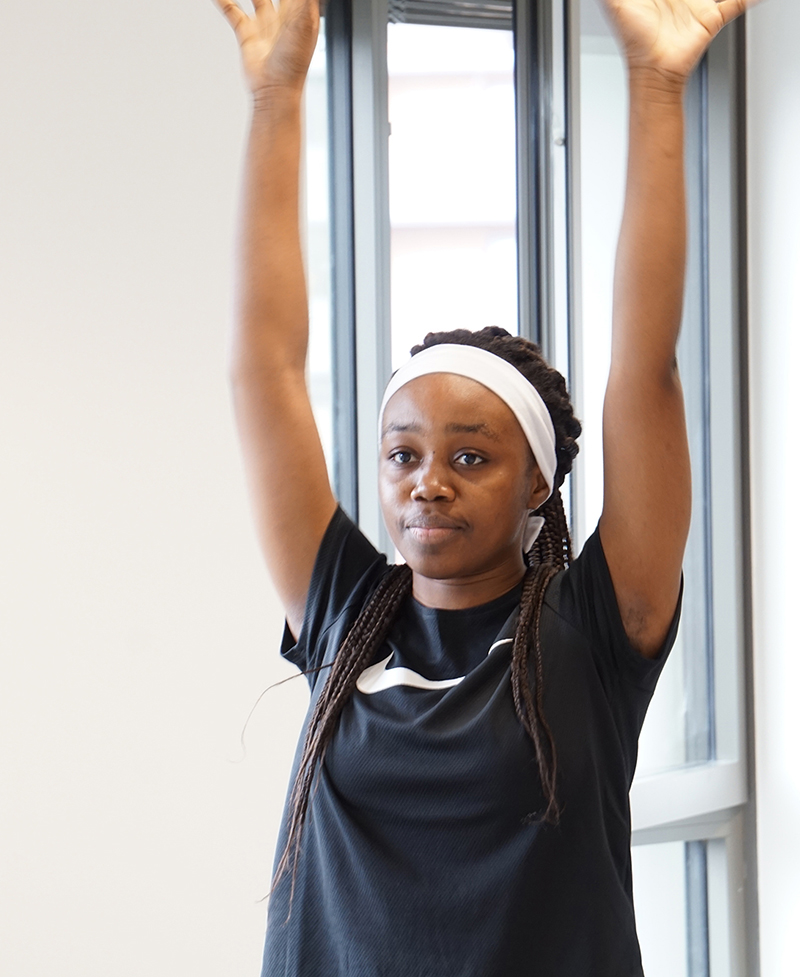 École Hexagone also believes that a mind that does not get fresh air cannot perform well in class.

To compensate for the fact that most of the time students have no sports included in their curriculum after their high school education, École Hexagone organises sports sessions that are part of the curriculum and supervised by a sports coach.

École Hexagone also offers students who wish to do so the opportunity to participate in weekly yoga sessions and provides them with up to three osteopathy sessions per year.
Finally, because the other danger facing students is junk food, whether due to its convenience or lack of means, École Hexagone has chosen to provide them with free, delicious organic fruit juices produced in France 🇫🇷, a much healthier alternative to fizzy drinks.

And depending on the campus, students may have access to a fully equipped kitchen or shared restaurant facilities.

Results
A Quality policy that guarantees (very) good results!
Our choices to involve consultant-trainers from the 1st year, to better distribute the hourly volumes over the year, to go back to the fundamentals in the Preparatory Cycle, and many other initiatives, are widely acclaimed by our students and work-study students.
88,1%
Students satisfied with the training modules provided in 2020-2021
90,5%
Students who have developed new knowledge thanks to the concepts taught